5 in-demand cyber security jobs – and the skills you need to thrive in the sector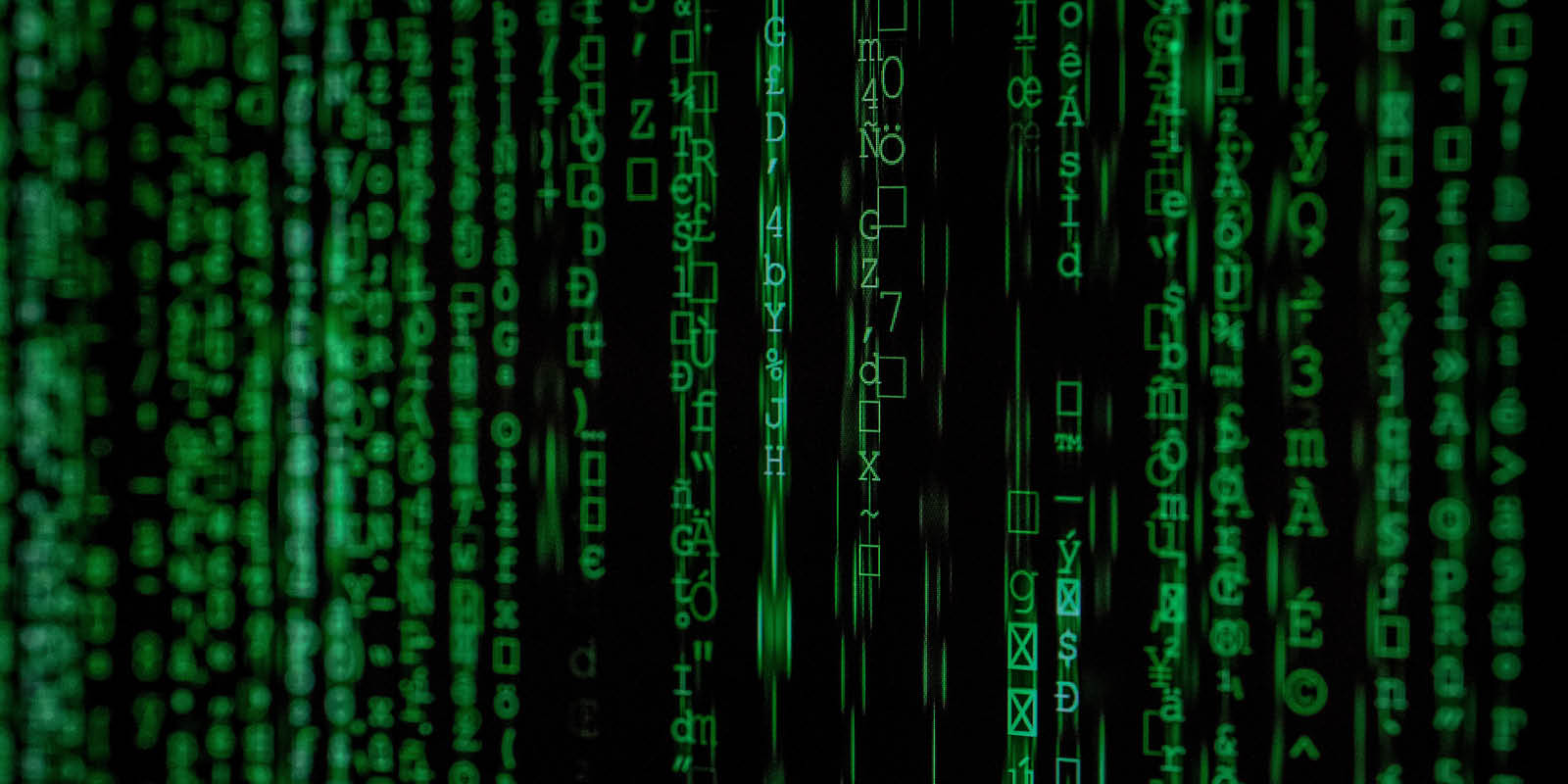 Cyber security is one of the most in-demand career sectors globally. Discover cyber security job roles and uncover the skills you need to succeed in this fast-paced, digital world.
Let's think back to September 2018 – one of the world's largest data breaches hits the Marriott-owned Starwood hotel group. Up to 500 million customers had their personal information compromised during the cyber attack. This sensitive data included names, addresses and bank details. Marriott faced concerned customers and fines of $123 million by UK authorities.
Over the last decade, cyber attacks like this one have only become more prevalent with damaging consequences for the affected companies. Fines, a loss of trust, financial costs and compromised security are just some of the implications
But you could become part of the solution.
As cyber attacks rise, the demand for professionals in this field has grown. Cyber security jobs range from Cryptographers to IT Audit Consultants and they are the first line of defence against these real-world threats, developing more secure systems and finding solutions to data breaches. The job role is relevant for every industry that holds data digitally, whether healthcare, education or government.
In-demand skills, in-demand job market
Demonstrating the need for cyber security professionals, Accenture found that there was a 27.4% net increase in the average annual number of security breaches (2017). There is a global demand for professionals who can tackle these challenges. The New York Times reported that there will be 3.5 million unfilled cyber security jobs globally by 2021. To fill these positions, companies across the world are looking for talented, forward-thinking and technology-minded employees. Could you be one of them?
Key skills and characteristics
Firstly, let's look at skills. To land yourself a cyber security job and thrive in the sector, you need to possess or develop a range of skills. You do not need heaps of experience to get started in this career route, although a keen interest in and understanding of technology is essential. There is a likelihood that you already have some transferable skills for this type of job. Otherwise you will need to learn either through courses or higher education, such as a master's.
Communication skills are vital as you will have to deal with a variety of people, such as colleagues, legal professionals, clients or even the media. Being able to communicate problems and solutions cohesively to these people who may have varying levels of understanding about cyber security will be essential to your work.
Dealing with vast amounts of complex data requires problem-solving skills as you seek to find solutions. A cyber security job role will involve dealing with sensitive data which is both personal to individuals and to organisations. You must develop your ability to be discreet and understand the principles of privacy and confidentiality.
Programming skills are the cornerstone of everyday cyber security tasks. Being able to effectively uncover cyber attacks and finding ways of stopping them will be crucial to this job sector. You will need an understanding of coding, such as Python and C++, to succeed in this career path.
According to some, one of the biggest skills in this field is the ability to continually change and learn, as Shamla Naidoo, Chief Information Security Officer, IBM, points out: "The cyber security landscape is evolving continuously and rapidly, and therefore the most important quality I look for in a security hire is someone who can do the same – someone with a natural curiosity that will lead to continual learning. The security workforce needs people who will be a part of inventing the solutions that will keep us safe not only today but in the future."
5 in-demand cyber security jobs
With such a high deficit of cyber security professionals, it's the ideal time to embark on this career path; an industry that provides both an abundance of opportunities to drive your career forward and high salaries. Here are five cyber security jobs we have picked out as in-demand for 2020:
Security Analyst: It's the responsibility of a Security Analyst to monitor, prevent and importantly, put a stop to any attacks on digital data. We live in a technology-dependant world, which means that the importance of this job role cannot be underestimated. If a data breach does happen, then Security Analysts are at the forefront of the problem, leading the team to counter the breach.
Penetration Tester (or Ethical Hacker): Ethical Hackers understand that one way to solve cybercrime challenges is to think like the attacker. Professionals in this job role will seek out vulnerabilities in a company's system by penetrating the system. Unlike hackers, they do this with the sole purpose of securing the system. To take on this job, you will need to be able to write code.
Security Software Developer: Some cyber security roles involve dealing with cyber attacks, others try to prevent them in the first place. Security Software Developers need to be particularly good with coding, as it is their job to create software meant to keep systems safe. Part of the responsibility for this role is to develop tools that detect potential threats such as viruses.
IT Audit Consultant: An Audit Consultant will analyse and review a company's technological base – they will need to identify any cause for concern while mitigating the risk of cyberattacks. Generally, someone in this role will work with a variety of small or large businesses, proposing improvements to them and ensuring regulatory compliance.
Cryptographer: Those who desire to work as a Cryptographer need to have a specific skill - writing algorithms. A technical job, the role requires converting data to code so that it can be safely transmitted over networks. This safe transferring of sensitive information allows communication between organisations (or within an organisation) without the fear of data theft. Cryptographers will also be able to identify weaknesses within systems and help prevent possible future attacks.
Are you ready to stand in the way of cyber crime?
There are several routes into cyber security jobs, one of these to develop your learning. At King's College London, we offer an online Advanced Cyber Security MSc. Through this part-time master's, you will develop your cyber security skills through modules such as Cryptography, Computer Forensics and Big Data Technologies. An interest in technology is essential but this course will develop all the programming and coding skills you need to thrive in the sector.
The course is taught 100% online by leading experts in the field of cyber security. Studying with King's will enable you to grow your network as you study alongside like-minded individuals who you will communicate with via our online platform. King's Advanced Cyber Security course benefits from a Virtual Lab so you can put your skills to practice. To discover more ways that this course can prepare you for your future cyber security job, visit the course page.
Learn the basics with UK Learns
There are several short courses on UK learns that will enable you to grasp the basics of cyber security. From here you can decide if cyber security jobs are for you and, if so, what the next steps are. Whether getting a foot on the career ladder or preparing yourself for further learning, check out all our Data and Digital courses.