5 tips to beat the Blue Monday blues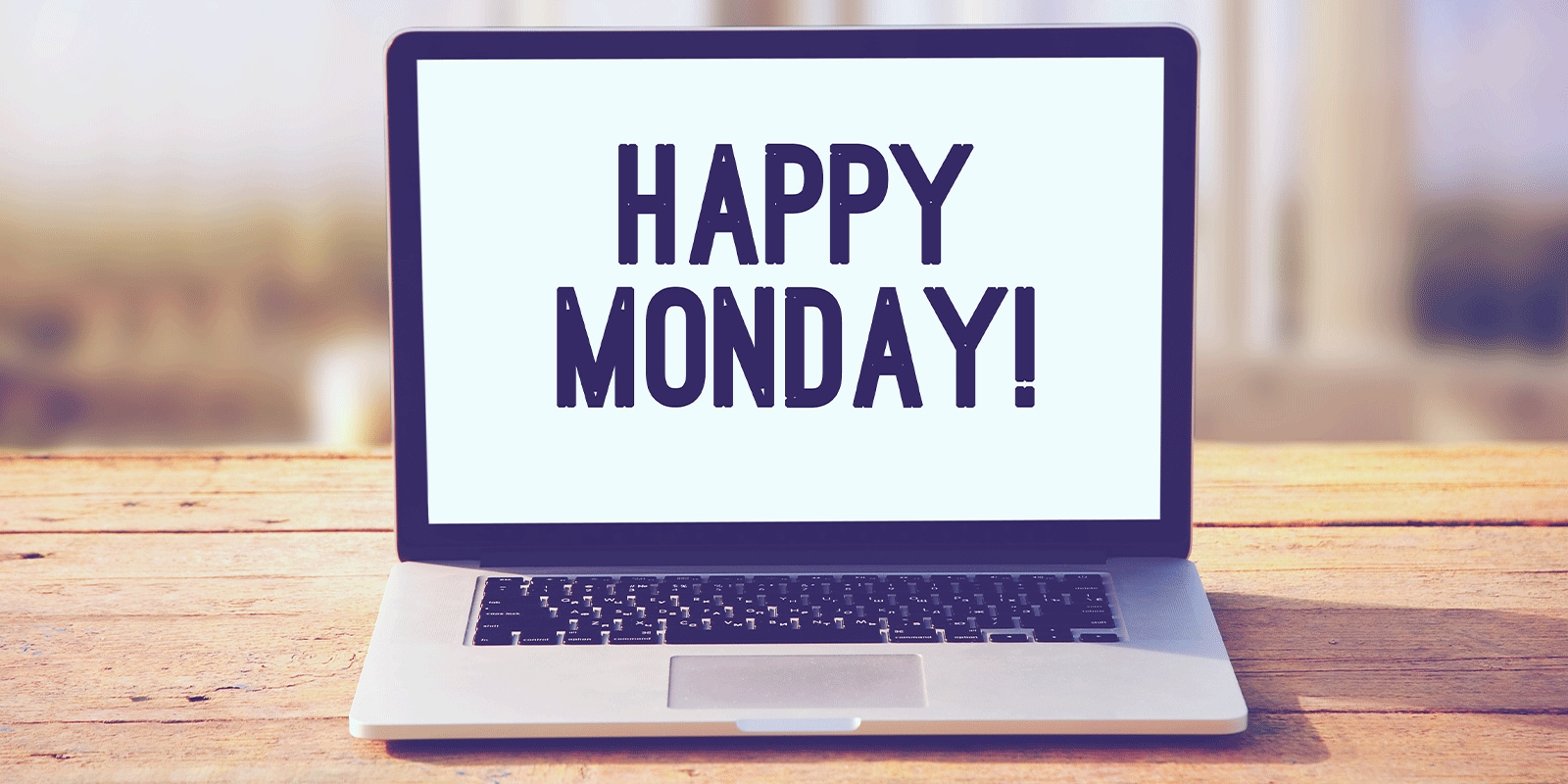 Fittingly titled Blue Monday lands on Monday 18 January this year and, while experts claim it's the most depressing day of the year, UK Learns is here to help you beat the Blue Monday blues.
Check out our five top tips below on how to turn the tables on Blue Monday and make the day more productive and positive.
 

1. Get outside
At this point in the year, it feels like winter has been here forever and the dark evenings are showing no sign of lifting. However, it's still important to get outdoors, especially with so many of us working from home now. It's no secret that getting some fresh air on a walk or jog can help give us more energy, improve blood pressure and heart rate, strengthen the immune system and help us focus. So, why not wake up early and get outdoors in the daylight and reap the benefits? Check out the National Trust to find great local winter walks in your area and find out more about the benefits of fresh air from Harvard Medical School and the NHS.
2. Make every Monday more meaningful
Dreading going back to work each Monday? Banish the Monday blues for good by turning Blue Monday into the day you applied for your dream job by focusing your efforts on updating your CV, perfecting your cover letter and boosting your interview skills. From how to write a CV to what questions to expect in a job interview, we've got all the resources you need to help you stand out from the crowd, and even some tips on how to network and where to begin your job search. Check out our ultimate new job toolkit and get started now.
3. Set measurable goals
We're all guilty of running away with the idea of 'New Year, new me' and setting ourselves unachievable goals that leave us feeling blue. This Blue Monday, why not reassess your New Year's Resolutions and set smaller, measurable goals that'll make you feel good? It can be as simple as going for a walk every day or having a piece of fruit with your breakfast every morning. Pick goals that you can tick off a list, making you feel motivated to continue. In these uncertain times, the little things have now become big achievements – so don't feel silly if your goals for this year aren't gigantic. Our '10 Steps to Change Your Life' course helps you set goals and teaches how to inspire and motivate yourself to become the very best version of you.
4. Listen to a mood-boosting podcast or playlist
Did you know that listening to music triggers the brain to realise dopamine, the feel-good neurotransmitter? Whether it's the complete ABBA collection or Drake's latest release that gets you dancing around the kitchen, get positive vibes direct to your ears with an uplifting playlist from Spotify. For finding calm before bed, try a wellbeing-boosting podcast to help you slow down and unwind.
5. Help others
It was Oprah Winfrey who said that 'helping others is the way we help ourselves', so this Blue Monday, why not check in on others and see how they're doing? You could set up a video call with your group of friends to catch up and play games (if you can face another Zoom quiz!) or host a virtual family dinner to feel more together. If you want to harness the power of positive and empowering language, check out our course 'How to see the positive' and develop a better way to think and act to get higher levels of happiness, confidence, creativity and success.

Keep the momentum
Head to UK Learns and explore our ever-growing range of online courses, from cross-sector professional skills that will get your CV noticed to industry-specific accredited qualifications that real employers value. There's something for everyone at UK Learns.