6 reasons to get a master's degree in Marketing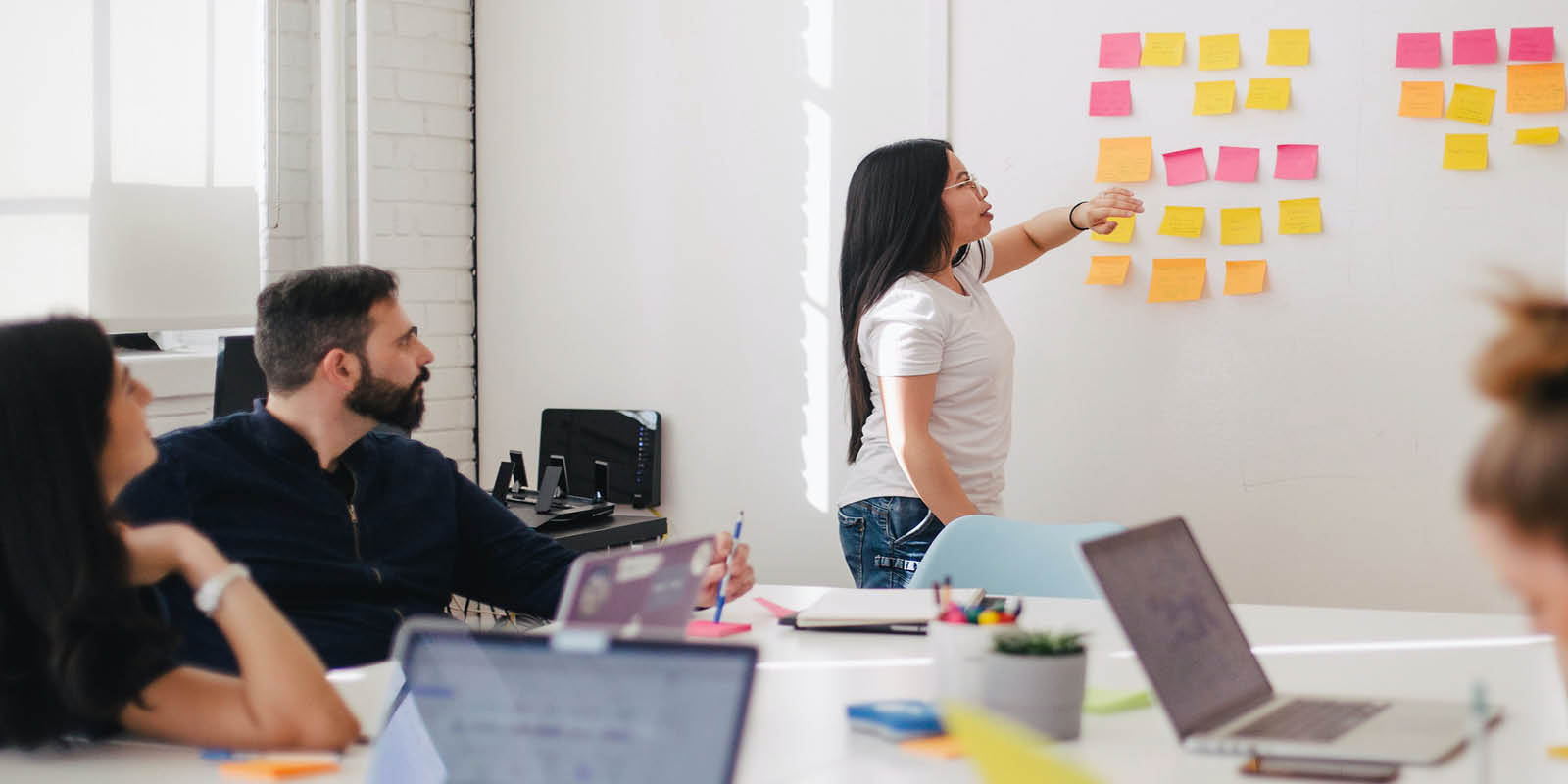 From investing in yourself to growing your marketing network, explore the reasons why you should take a master's degree in Marketing.

Are you intrigued by advertising campaigns? Fascinated by customer insights? Or interested in creative business strategies? If you have answered yes, a career in marketing could be the ideal choice for you. Marketing is a diverse business field with almost endless career opportunities, from research to planning to creative campaigns. This job market is a fierce place for competition with the exciting discipline drawing thousands of professionals.
And yet, there are ways to stand out from the competition and develop vital marketing skills. One effective way to do this is to study a master's degree in Marketing. Whether you are just breaking into the sector or wish to boost your career prospects, a Marketing Master's will allow you to expand your career network, gain an understanding of advanced marketing concepts and build your skillset.
A master's degree in Marketing is a gateway to future job opportunities. Discover why you should take the plunge and step up your skills:
A master's is an investment in you
There is a lot to consider when deciding whether to take a master's degree. Commitment to study is one of them, but the top priority for many is the cost. With funding opportunities available and the possibility of excelling in your career, a master's offers you the chance to earn more, a worthwhile investment. You will gain a thorough understanding of the subject as you explore the many avenues of marketing in as little as two years.
And it's not just an investment in your career and academic abilities – it's an investment in you.
Many of the skills you develop during a master's degree in Marketing are transferable to your personal life. You will build critical-thinking abilities, problem-solving techniques and communication skills to enrich both your professional and personal life.
Earn while you learn
There is no doubt that starting a master's is a commitment, but when you break it down, this challenge becomes much more achievable. Many universities offer part-time courses, allowing you to study alongside your career. Furthermore, online courses open up a whole new way to develop yourself in the digital space without leaving the comfort of your home.
Opting for an online master's degree in Marketing means there are no travel restrictions, allowing you to choose a university in another country. While some worry about the social element of online courses, they have been designed specifically for this purpose, with the ability for communication via online platforms. Dedicated resources and one-to-one support can also be a part of online study.
Grow your network
The value of networking cannot be underestimated. An effective network not only contributes to successful businesses and careers but also helps with your personal development. Whether taking an online or on-campus master's degree, you will be exposed to students and academics from across the world.
Fellow students are likely to be at different stages in their career, whether just taking their first steps into the world of marketing or professionals aiming to hone their skills. This strong network of like-minded individuals will allow you to develop as a marketer and widen your career opportunities.
In addition to the network of students, you will also benefit from experienced academics who will share their experience and understanding with you. Lecturers are a fountain of knowledge; ask lots of questions, and the expertise you will receive in return is invaluable.
Change your career path
Switching careers can be a scary prospect, but many skills are transferable, and a master's degree in Marketing can give you the knowledge you need to thrive in a new career path. From job frustrations to personal values, there are several reasons why someone would opt for a career change. Most people change their career path during their working life; the numbers may surprise you. One study commissioned by First Direct Bank found that over half of UK workers are not sure if they are in the right career.
Interestingly, a marketing skill set includes skills such as communication and creativity which you may already have started developing in your previous career roles. These transferable skills ensure you are already on your way to become a marketing professional. A master's degree will enable you to gain a deep understanding of marketing and ensure you are well prepared to change the direction of your career.
Cover the broad marketing field
The marketing field is vast, covering a range of business concepts with one shared goal - the promotion of the product or service.
Even if your job is related to a specific marketing avenue, such as market research, it's ideal to understand all the pieces of the marketing puzzle. A master's degree in Marketing can provide you with this. You will be exposed to core topics such as brand management and marketing theory alongside the latest in digital marketing and more specific concepts like ethical marketing.
Make your choice
The marketing sector undergoes constant change. Strategies and campaigns must evolve with technological advancements and lifestyle and cultural changes. A master's will set you up for the present and future world of marketing as you build valuable skills for a forward-thinking career.
At King's College London, we understand the benefits of committing to a master's degree in Marketing while continuing with your career. For this reason, we have an online Marketing Master's which you can study wherever and whenever suits you. Taught by the same world-leading academics as our on-campus course, you will enjoy world-class resources such as the King's online library and careers centre.
King's is ranked fourth in the UK and 31st in the world for graduate employability; our students benefit from excellent career prospects. Discover the course content, career opportunities and value of studying with King's on our course page.
Find out more
Want to see if marketing is the right career for you before committing to a full master's? Check out these short marketing courses on UK Learns to find out more: