Benefits of an online master's degree & our top 5 courses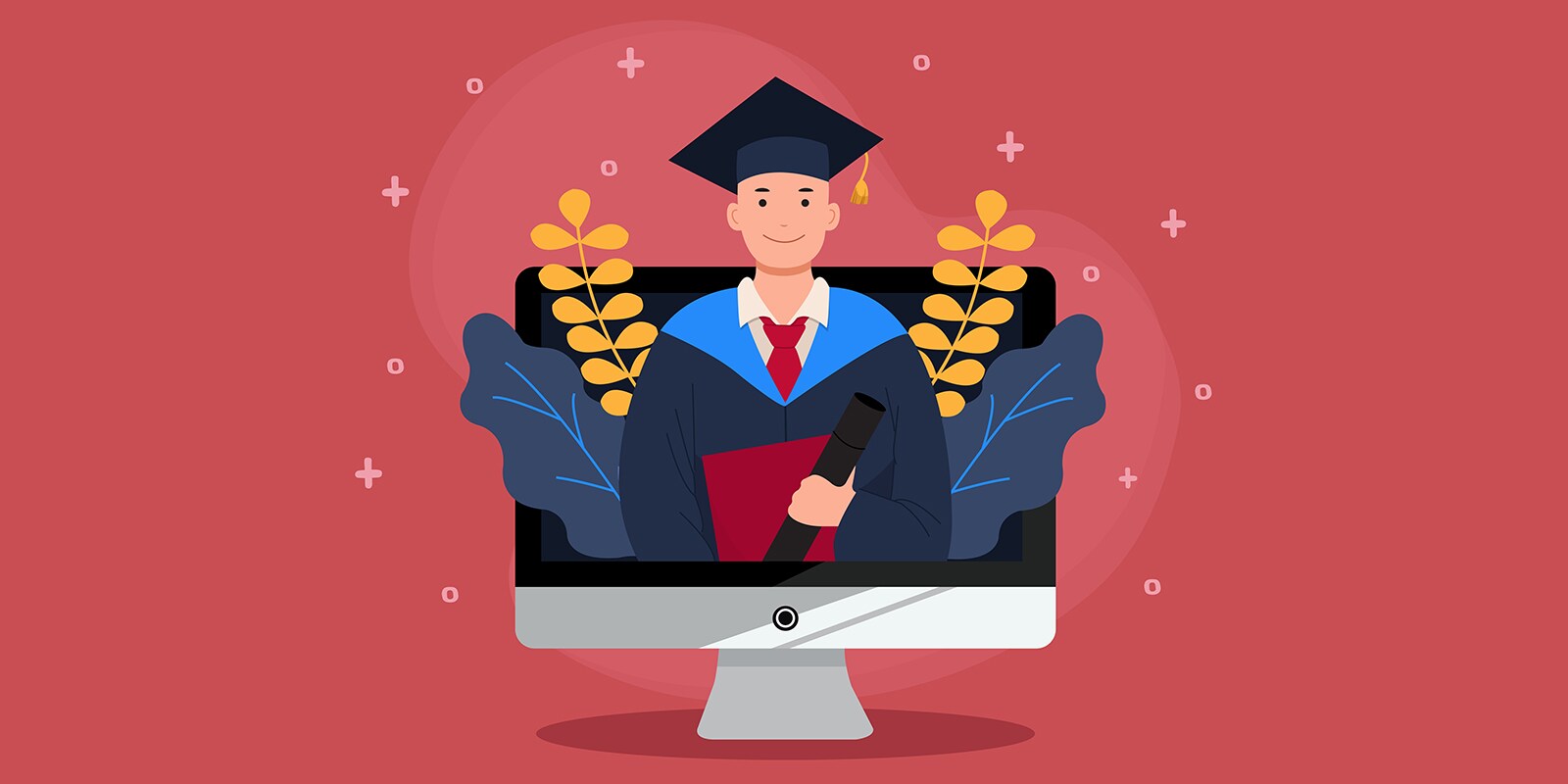 Thinking about doing a master's degree to advance your career?


From becoming a subject expert and developing your personal interests to progressing your current career and increasing your employment prospects, there are many benefits of holding a master's degree. In fact, the government's Graduate labour market statistics 2019 show that the unemployment rate of postgraduates was 1.9% lower than that of non-graduates (4.8%), and master's students were also more likely to be in high-skilled employment, such as professional or managerial roles.
Undertaking a master's is not a decision to be taken lightly - master's programmes are costly, time-consuming and require substantial dedication and passion for your subject. Traditionally, master's students study full-time and relocate to their chosen institution, but is the rise of distance learning master's about to change the game?
Why study a master's online?
Check out the key benefits of studying an online master's and find out more about our top 5 online master's programmes from universities around the UK available on UK Learns.
Gain a globally recognised qualification from home
An online master's degree is academically equal to a conventional on-campus master's, and it's worth the same. You'll still gain a globally recognised accreditation and study the same topics as your in-class peers, just from home! In place of timetabled physical lectures and seminars, distance learning students have access to a range of learning resources, including electronic library access, online forums for discussion, virtual learning environments and labs, and video lectures and conferences. Distance learning master's are accessed through written assignments, research projects and dissertation – so no physical exams to sit!
Earn while you learn
One of the main benefits of distance learning master's degrees is that you don't have to give up your day job as there are no timetabled physical lectures to attend. This means you can still have an income while you study and don't have to resign from your current job. Furthermore, with no relocation or on-campus accommodation costs, online master's are a cheaper way to study the same degree.
Meet worldwide classmates without relocating
Love living in Leeds but want to study at a London university? Now you can! Studying a distance learning degree means that you do not have to physically relocate to attend university – you can study from anywhere (as long as you have an internet connection!). This also means that your fellow students could be based anywhere in the world, offering you a unique chance to discuss key topics with students from different cultures and countries, expanding your network globally.
Study around your schedule
Online master's programmes are one of the most flexible ways to learn – you arrange your learning around your schedule, not the other way around. Whether you have childcare commitments, travel and holiday plans or hobbies you love, you won't have to give anything up to study online. Simply study when it's convenient for you and keep doing all the things you love.
Gain desirable soft skills to impress employers
Studying a distance learning master's degree doesn't come without its challenges, as independent study requires self-motivation, determination, and time-management skills. A master's degree will give you a competitive edge in a crowded job market, but employers are increasingly looking for candidates with these crucial soft skills that highlight your passion for your subject and show that you can commit to an intense period of work.
Our top online master's degrees
So – ready to explore the online master's degrees on offer? We've selected our top 5 online master's degrees from UK universities that you can study from the comfort of your own home.
Business and Management MSc, Northumbria University
Thinking of doing a master's in business and management? Check out Newcastle Business School - the first School in Europe to secure double accreditations in both Business and Accounting from the Association to Advance Collegiate Schools of Business (AACSB International). 
Global Finance & Banking MSc, King's College London
Explore the advanced principles of global finance with an online master's from King's College London. This degree has been developed with practitioners from leading financial institutions, and you will join a community of alumni able to tap into King's network and career opportunities. From globalisation to economic instability, it's never been more important to stay ahead of this dynamic sector.

Masters in Business Administration (MBA), Manchester Metropolitan University
Join a 25-year legacy of graduates at Manchester Metropolitan's triple-accredited Business School and explore the key areas of business with this Global Online MBA.

Psychology MSc, Northumbria University
Northumbria University's online Psychology conversion course is a perfect fit if you're looking to start a new career; it is designed to help you develop the core knowledge needed to kickstart a career in psychology – no matter your background.

Advanced Cyber Security MSc, King's College London
Cyber security is one of the world's most pressing challenges: it impacts societies, national security, critical infrastructure and the global economy, making cyber security skills some of the world's most in-demand. With the Advanced Cyber Security Master's from King's College London, you'll learn how to solve the world's toughest security challenges while expanding your career prospects in the industry.
Keep the momentum
Head to UK Learns and explore our ever-growing range of online courses, from cross-sector professional skills that will get your CV noticed to industry-specific accredited qualifications that real employers value. There's something for everyone at UK Learns.