Changing Career: Your Step-By-Step Guide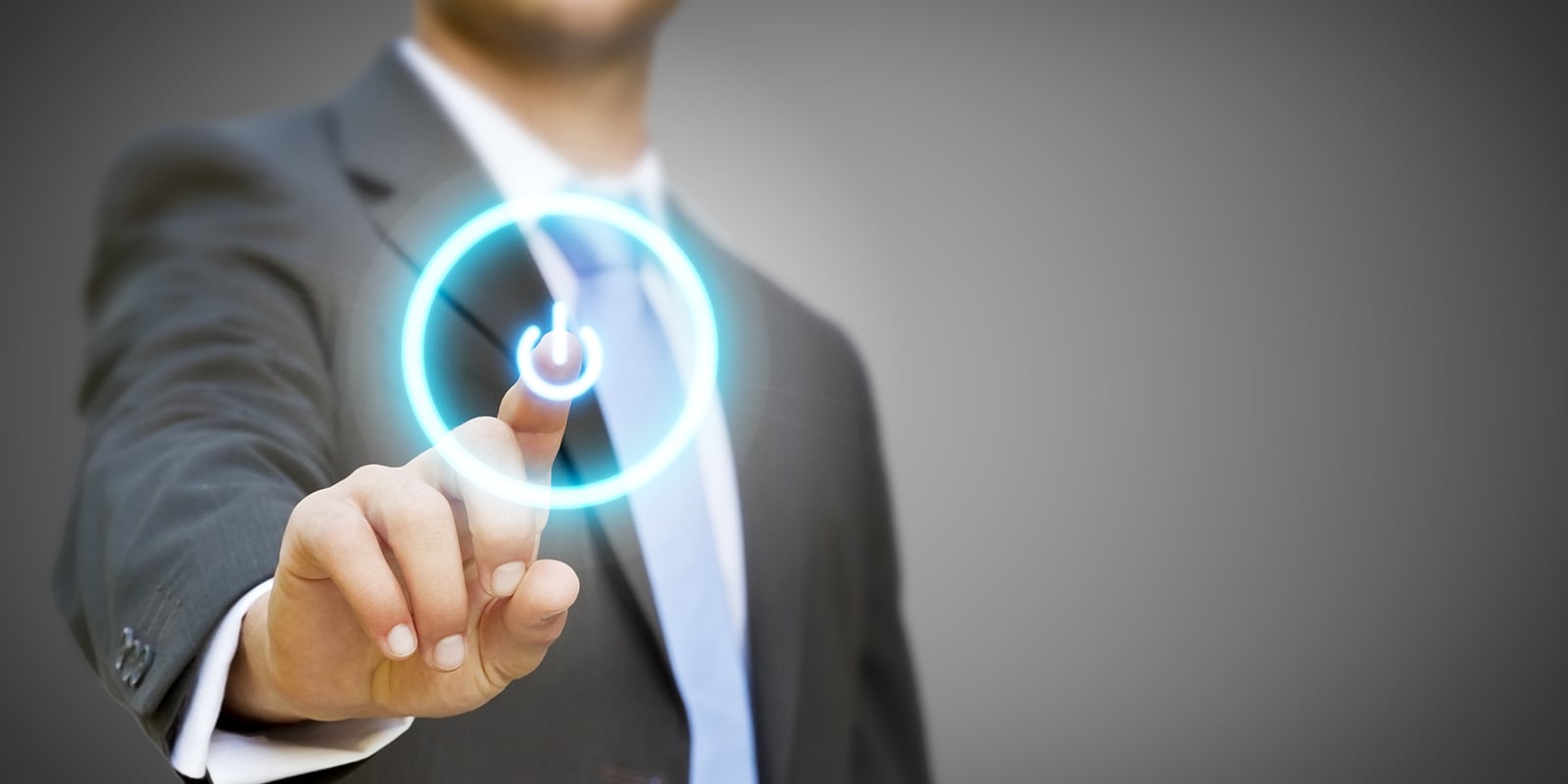 Want to make a career change? Read our step by step guide to find out how. 
How to change careers with no experience
Are you interested in a new career? People change careers all the time for a variety of different reasons. The pandemic has given many professionals the time to reflect on their career, with many simply realising they've been pursuing the wrong route and want a fresh start in their professional life. Others are forced into the decision, be that due to redundancy, relocation, or other personal issues.
Changing careers at 30, changing careers at 40, or changing careers at 50
A common misconception is that the older you get, the harder it is to change career. In actual fact, you can bring a lot more experience to a new sector with more years of building skills behind you. Whether you're 30, 40, 50, older, younger or somewhere in between, there are a few steps you should take to make your career change as successful as it can be.
Whatever reason you have to change your career path, this article will help you to build your skills and CV to pursue the career change you desire.
Step 1: Consider why you might want to make a career change
The make-up of the workforce is going to continue to evolve over the coming months and years thanks to greater automation, a shift to digital enabled roles, and transformation happening across many parts of the economy. Individuals are increasingly working more flexibly, be it remotely, hybrid or part time. This constantly changing nature of the modern workplace means that more people change careers now than ever before.
In the past, working was viewed as a means to pay the bills and skills were learned for life to follow a specific path. However, it is now widely accepted that finding a fulfilling career is key to a happy life, and overall mental wellbeing. With this in mind, it's no surprise that an increasing number of people look to change their careers, to find that fulfilment in their professional lives. Education and training are a much larger part of our working styles, which is being made feasible by new learning opportunities, such as online courses.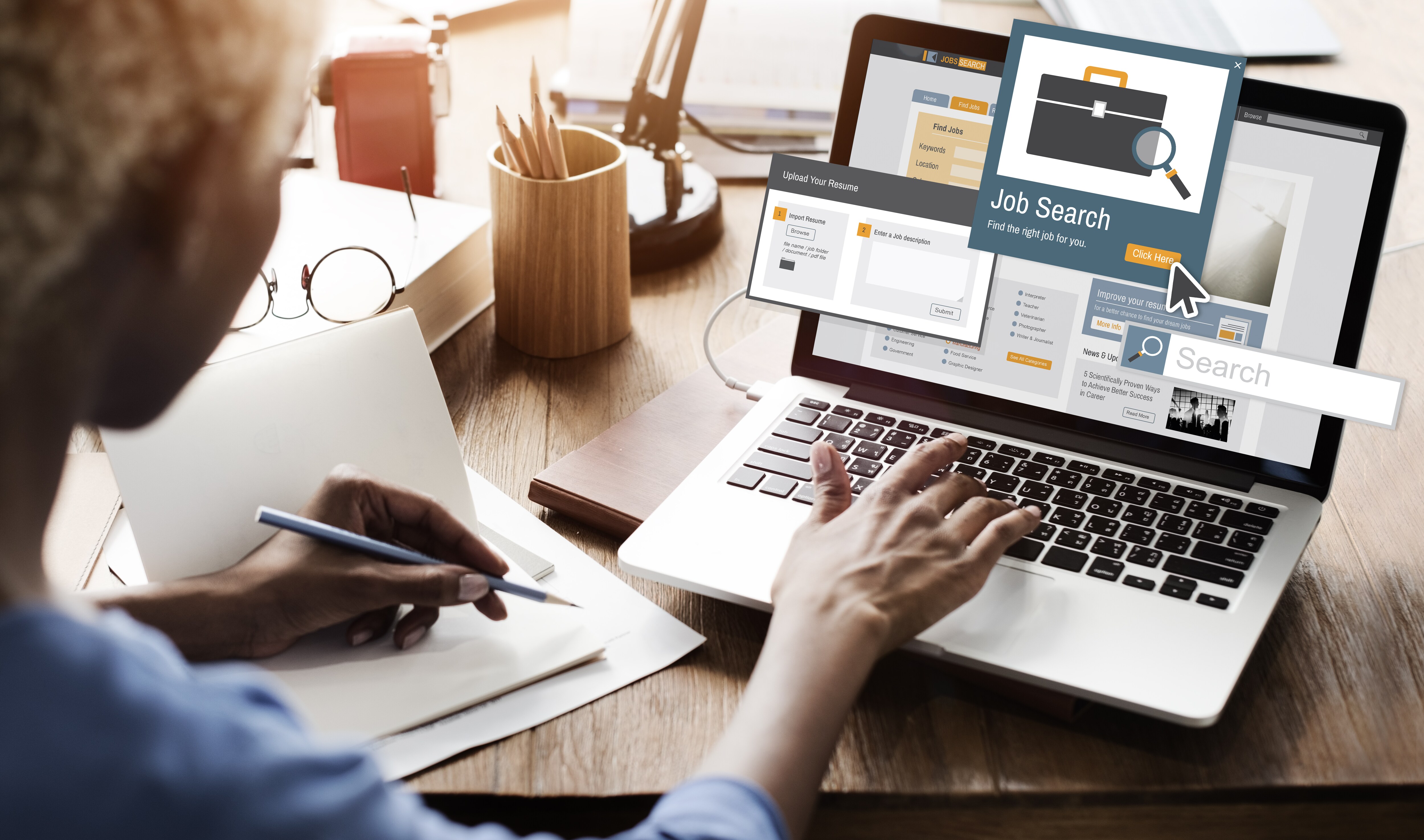 But why are people changing their careers? Joblist's Midlife Career Crisis survey reports on the top five reasons people change careers:
• Better Pay: 47%
• Too Stressful: 39%
• Better Work-Life Balance: 37%
• Wanted a New Challenge: 25%
• No Longer Passionate About Field: 23%
Respondents who took the brave step to change careers reported on many positive outcomes of a career switch too: 77% reported they were happier; 75% were more satisfied, 69% more fulfilled, and 65% less stressed. Beyond emotional gratification and improvements to overall well-being at work, professionals who changed their careers for better pay earned an additional $10,800 annually compared to their former jobs.
Knowing this, perhaps making a change to your career is the best option for your future. If not, you might be looking to upskill and progress in your current career. At UK Learns, we've got many courses to help you on your way. Check them out!
 
Step 2: Assess your personal values, skills and interests
If you've decided that changing careers is the step you want to take, your first port of call is to be reflective. Take a personal inventory of values and interests relevant to the areas of your work that you enjoy. Consider times you've been successful and think about what you were doing — be it a job, volunteer situation, internship or something else. See what values and interests you executed at that time, and whether they align to your personal values. Make a note of different careers you might like to pursue based on your values.
On top of mapping your values, map out your skills and experience. Think again about times you have been successful in your job roles previously, or when volunteering, completing an internship, or personal matters. Determine what skills contributed to your success and how they can apply to various roles you might be interested in.
Step 3: Define where you are, and where you want to be
Next you need to define in what way you want to change career paths. For some, switching careers might mean starting over in an adjacent industry or a completely new one, while others may seek a new occupation within the same industry. There is no right or wrong answer, it comes down to personal fulfilment, but you'll need to decide where you want to go in order to form the foundations for step 3: research.
Step 4: Find out the best jobs for a career change
To become more informed on your career options, brainstorm the jobs and industries that may be a good fit for your skills and values. Then, you can begin more extensive research into the career pathways that might match these skills and values. Look at both the skills required for the role, but also the values of the business, and see if these align to your own. Once you've done your research, you should be able to narrow down what career you might like to switch to.
It's difficult to provide a one size fits all list for people looking to change careers, as your decision will depend on what transferable skills you have from your previous career. However, generally speaking, you're likely to find success in sectors which are in-demand. Check out a few examples highlighted below.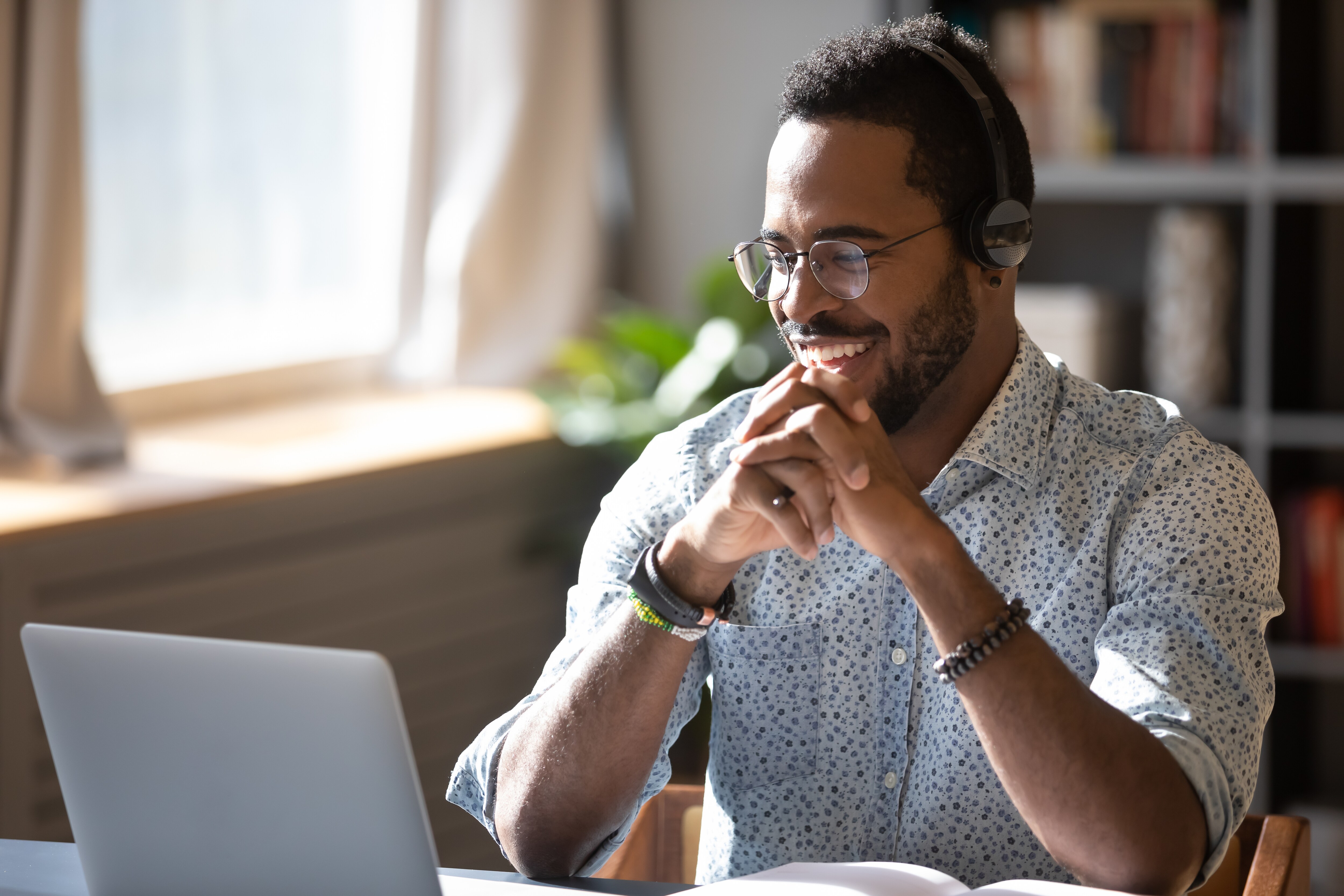 1. Software Developer
Software developers identify, design, install and test software systems for companies that they have built from the ground up. This ranges from creating internal programmes that help improve business efficiency, to producing systems that can be sold on the open market.
If you are interested in building the skills to become a software developer, why not look at our Scrum Fundamentals online course? This course is ideal for anyone involved in the development of software applications. You'll learn the history of Agile and how its values and principles can focus teams on consistently delivering quality products that immediately add value for the customer. With hands-on, expert-led video tutorials, you'll learn the skills you need to succeed in no time.
2. Social Media Manager
Social media managers are responsible for developing and implementing marketing strategies for a business's social media sites. This might include blogging, creating social media profiles, managing regular posts and responding to followers.
If this interests you, you might like to gain an accredited Digital Marketing MSc qualification with Northumbria University. Accredited by the Chartered Institute of Marketing and Data & Marketing Association, you'll learn from both practical and evidenced based frameworks based on key learnings and case studies, created in collaboration with leading marketing bodies.
3.Teacher
According to the Education Network, there are many benefits to becoming a teacher, on top of using your previously developed and learned skills to benefit others:
• Teaching is an extremely rewarding career.
• Each day is different.
• Teaching gives you the chance to dedicate your life to learning.
• There will always be a high demand for qualified teachers, so you don't need to worry about struggling to find a job.
• There are some great opportunities overseas where teachers who have trained and qualified in England are looked on favourably.
Plus, those looking to get into teaching can take advantage of Government bursaries of up to £24,000 a year to help them train.
If teaching interests you, why not take a look at our Teaching for Impact Online 1: Getting Started with Online Teaching course? In this course you will be empowered with skills and strategies that have been tested in true online environments with actual teachers and learners engaged in distance learning for the past 20 years.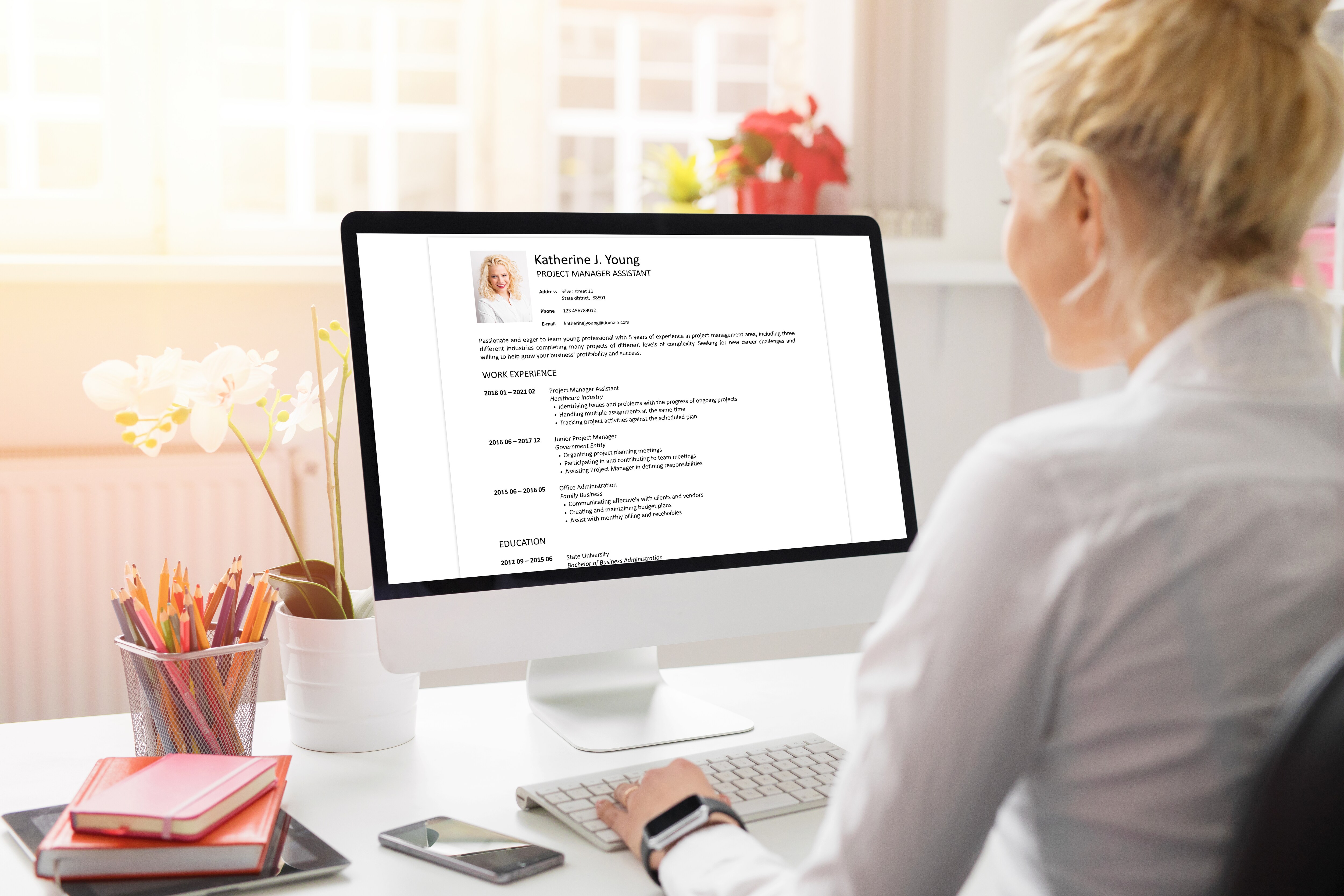 4. Project Manager
Project managers are responsible for day-to-day management of projects and must be competent in managing the six aspects of a project, i.e., scope, schedule, finance, risk, quality and resources. Project managers work on specific projects that have definite outcomes, have time limits and have to stay within a budget. This can be in any sector for any business requiring project management, meaning you can use your previous skills and easily transfer them into this career path.
However, it's still good to learn the principles of project management so you can combine them with your current skills to thrive in a new career. We've got a Project Management online course to help you do just that! This course is ideal for anyone dreaming of a career in project management, as no prior project management experience or knowledge is required. Throughout the video tutorials, you'll learn how to develop project scope and risk assessments, planning and scheduling and how to monitor and track the progress of your project. Whatever your experience or industry, you can become a more confident and skilled project manager quickly with this online course.
5. Data Scientist
The profession of data science can be divided up into several different roles—data engineering, data research, data visualisation, and more. This means that there's a good chance that your background aligns to one of these in some way. Whether you're a former graphic designer, engineering manager, or a business professional who's taken an interest in analytics, the vastly expanding data science sector probably has a role for you. Plus, if you already know what kind of position you want within the data science landscape, you've already for an advantage.
IBM brings you a foundational introduction into Data Science so that you can solve real challenges within the enterprise, and leverage AI-powered technologies. You'll cover the foundations of data science for business: data science team roles, data analysis tools, and real-world use cases.
Step 5: Invest in your knowledge and skills
As mentioned before, the constantly changing workplace means that we need to constantly retrain and upskill in order to keep up with trends. Heading back to university, or completing an online short course can be very exciting, particularly if you are looking to train in a new area. Check out UK Learns to see which courses are available and what works for you around your existing job. You could also speak to your current employer about investing financially in your professional development, in the form of a sponsor.
You could also chat to others that could add value to your decision-making process regarding a change of careers. Be mindful of what industry and position you want to work in as you select contacts from your network to reach out to. Speak with professionals you can trust to keep you aware of opportunities. Additionally, seek out opportunities to job shadow, volunteer or intern. This will help you decide if the industry or field is a good fit and give you the experience to make you stand out from other job candidates.
Step 6: Write your CV for change of career
Changing careers means that you'll need a fresh, revamped CV to accompany your job search. While creating a CV isn't always an easy task, know that much of your experience will still be relevant, even if it's from a totally different industry to the one you're pursuing now.
Why? Because so many skills, soft and hard skills, are transferable. So, if you're shifting careers from finance into tech, soft skills such as project management and organisational skills are crucial, as are harder skills such as a background in software you might use and the solid knowledge of finance you need.
In your career change CV, you should try to tell the story of your past experience, highlighting how these transferable skills you have are applicable to the new role, and how you can add value to the new company. Whether it is a shift in the industry or a change in your personal interests, you need to convey that to the hiring manager and try to show them the rationale behind the choice to change career, and the value you can add to them.
Spend some time writing an engaging, compelling cover letter to accompany your CV. Your cover letter is your first chance to impress, so sell yourself. It may be obvious to you why your experience makes you a great fit for the new position, but don't assume recruiters will make the same connection. You'll be competing with candidates from more relevant backgrounds, so demonstrate exactly why the skills and experience you've gained from your previous career make you perfect for this new job title.
Check out our ultimate new job toolkit to help with your application.