Get into AI Development in 2022: what you need to know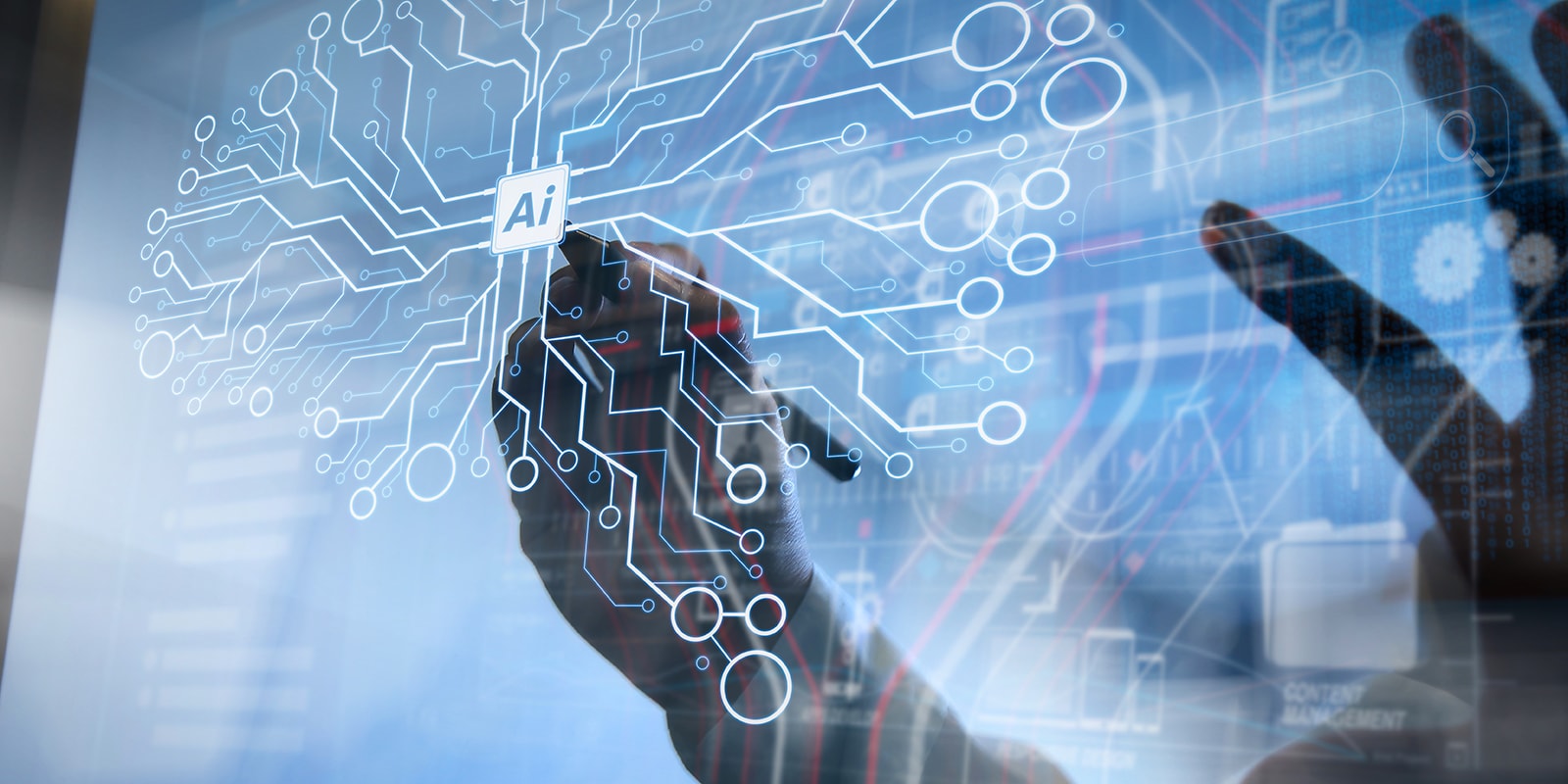 AI is infiltrating our lives. Learn everything you need to know to get into AI development: skills, job roles and online courses to upskill.
Artificial Intelligence (AI) is everywhere. With a plethora of devices now using AI technologies, such as smartphones, driverless cars, and personal assistant systems, AI is infiltrating our personal and professional lives. And it's not stopping there: Forbes predict AI to be one of the biggest technology trends in 2022. With these trends continuing, more and more jobs are opening in AI sectors, and people with the skills to fulfil these jobs are required. But how does a beginner get into AI development? What if you've got no experience in AI specifically? What resources do you need to learn about AI algorithms, machine learning tools and data visualisation? Is it necessary to have a mathematical background?
These are all crucial questions when thinking about getting into AI development, regardless of which specific technology within AI you're interested in. This article will take you through the skills you'll need, how to build these skills, and some of the routes you can take into roles within AI development.
 
Skills required:
• Computer science fundamentals and programming languages
• Data modelling and evaluation
• Communication skills
• Applied mathematics
• Neural networks
• Natural language processing
Salary:
• UK average (Glassdoor): £51,000
• More advanced (Machine Learning Scientists): £62,000
• Higher level: around and in excess of £90,000
Skills required:
• Develop image analysis algorithms
• Develop Deep Learning architectures
• Image processing
• Data visualisation
• Dataflow programming
• Signal processing
• Software development.
Salary:
• Starting out: around £40,000
• After building some experience: £45,000 to £50,000
• In higher-level leadership or managerial roles: in excess of £55,000
 
Skills required:
• Critical thinking
• Communication
• Collaboration
• Scripting
• Hacking
Salary:
• Starting out: between £25,000 and £35,000
• After building some experience: £35,000 to £60,000
• In higher-level leadership or managerial roles: in excess of £70,000
 
Though it has its advantages, Python is a slow language that needs more testing than some other languages. Therefore, other languages for different niches are becoming more and more important, so having background knowledge of different programming languages is useful.
Mathematical skills
Whilst it may seem like it sometimes, AI is not magic; it's just mathematics. The whole point of AI is to get machines to mimic human behaviour - this is made possible with mathematical concepts. Different areas of AI require different branches of mathematics, but Artificial Intelligence and Mathematics are two slices of the same pie:
• You will need Algebra for Artificial Intelligence and Quantum Computing,
• You will need Statistics and Probability for Sampling and Reasoning,
• You will need Calculus for parameter changes in machine learning systems.
If you want to thrive in your AI career, you need to study mathematics because being a science fiction fan won't be enough.
 
Intellectual curiosity
Intellectual curiosity involves being curious until you acquire specialist knowledge. It can be anything from how objects are composed to the underlying mechanisms in different systems. Or it can be about programming languages, mathematical relationships, social norms, and history. If you want to get into AI, you'll need to be curious to work outside of your comfort zone, think outside of the box and try to put forward solutions that push the boundaries of your sector.
Data engineering
Data engineering focuses on practical applications of data collection and analysis. As a data engineer, you'd use specialised tools to work with data, considering the way data is modelled, stored, secured, and encoded. Then, you'd need to understand the most efficient ways to access and manipulate said data. To do this, data engineers create pipelines, or end-to-end processes, using a variety of technologies such as Exact Transformation Load (ETL) tools and Structured Query Language (SQL):
• ETL tools – this moves data between systems, applying rules to transform and cleanse data ready for analysis.
• SQL – this is the standard programming language for querying relational databases and is especially useful when the data source and destination are the same type of database.
Data engineers use SQL to perform ETL tasks within a relational database. SQL is very popular and well-understood by many people and supported by many tools. This highlights again the need to understand these technologies when pursuing a career in data science or AI development.
 
Other skills for AI development
Emotional intelligence
Emotional intelligence about being aware of, controlling, and expressing your emotions – and to be aware of the emotions of others. Because machines cannot replicate the human ability to connect with others, it makes sense that emotional intelligence will be in greater demand in AI development roles in the workplace.
Critical thinking
As we navigate the division of labour between machines and humans, critical thinking is becoming a valued skill. Critical thinking enables you to produce out-of-the-box solutions to complex problems, weighing up the pros and cons of different solutions. When you get into AI development, you'll need to face problems with logic and reasoning to solve issues mathematically, rather than from an emotional standpoint, which you might be used to in a different sector.
Decision making
The combination of automation and machine learning means that computers are, in a lot of scenarios, better at processing information than the human brain. Therefore, human decisions might be delegated to computer algorithms. Whilst this may seem like humans will then be driven out of decision making and you may be questioning the importance of this skill, it would then be up to you, as a human, to make bigger business decisions in the organisation. Decision making skills are therefore important to AI careers.
How to get into AI development
So, you've got the jobs that are in-demand, some online courses that could get you the skills you need for those jobs, plus some of the in-demand skills you might have or not have considered to be successful in an AI development career.
What are you waiting for? Start your learning journey today with UK Learns and stay curious to build the skills you need for this ever-changing future of work we're experiencing.