Hard skills vs soft skills – the demands of the future workplace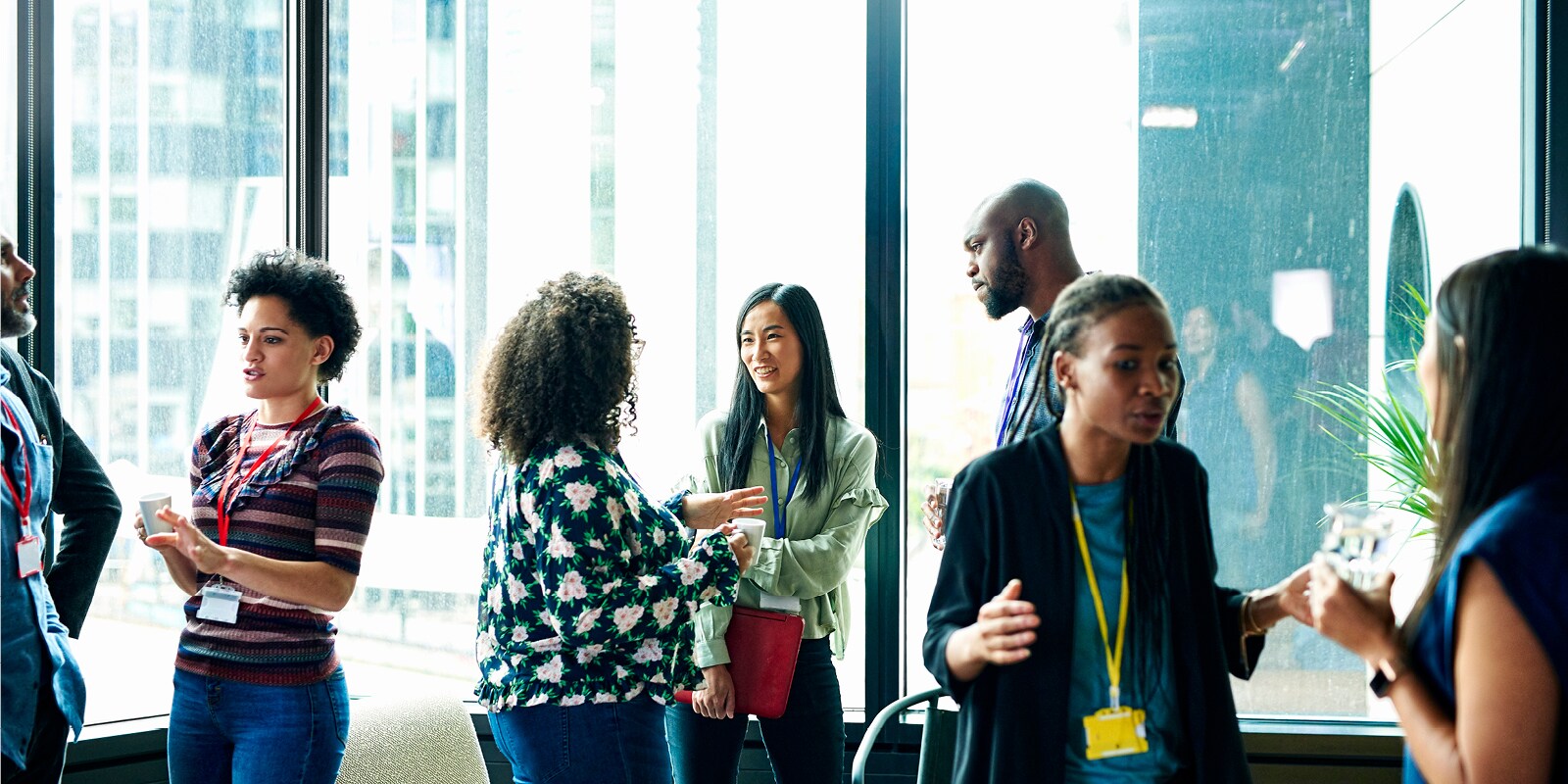 Join the hard skills vs soft skills debate. Discover why employers are prioritising soft skills for the future workforce. 
Consider the winning formula when it comes to career skills. You could say that it depends on your career direction, or you could say that certain skills will boost any career. In the past, the emphasis has been placed on practical skills, but recent workplace studies show that there's been a shift in the hard skills vs soft skills debate.
And it's the soft skills that are giving people the edge.
What's the difference?
Hard skills are generally easy to quantify and acquired through teaching, books or training materials. They're often easy to recognise and tend to be specific to certain jobs or industries. For example, a cyber security professional will need to have hard skills in programming and mathematics and a translator will need to be fluent in languages.
Soft skills are harder to gauge but no less valuable. It's harder to demonstrate that you possess soft skills, and yet, they're vital when navigating our professional and personal lives. Soft skills range from communication to problem-solving and often relate to how you interact with people.
You can develop both through your studies, work life or even personal life. Employers have expectations for hard skills, but many can be learnt or taught on the job. Soft skills, however, are developed over time and their value is growing – leaving a reported skills gap.
The skills gap
Several studies have highlighted the hard skills vs soft skills debate. They demonstrate that there's a skills gap, proving that soft skills are not only more valuable but also more in demand than hard skills.
One study, a collaboration between Pearson and Nester, ran a project called The Future of Skills: Employment in 2030. The research considered several factors when looking at the skills of the future, including urbanisation, globalisation, technological change and demographic change. The report identified the top 10 most valuable skills for the 2030 market in both the UK and the US.
The UK featured judgement and decision making as number one, followed by the fluency of ideas and active learning. The US top 10 included social perceptiveness, learning strategies and the fluency of ideas. Nearly all the skills listed in this study are soft skills, a clear indication that they are indeed the skills of the future.
Backing up this theory is a study completed by the job-hunting site, Monster. Their report pointed to a skills gap as a top hurdle for hiring in 2021. 80% of employers included in the survey suggested that they have difficulty filling job openings thanks to this gap. Monster reported that across industries, it wasn't the candidates with hard skills that were struggling to find. Instead, the top desired skills could be the same across every industry – and they're all soft skills. They are dependability, teamwork/collaboration, problem solving and flexibility.
Can I learn soft skills?
The good news is that soft skills can 100% be learnt, developed and perfected. They are transferable to any career within any sector and can be adapted accordingly. Universities understand the hard skills vs soft skills question, and they answer the call for more soft skills with their modern, unique courses.
At King's College London, there are several master's under the Arts & Humanities umbrella which will help you develop these all-important soft skills. An example of this is the online Global Cultures Master's. The course helps its students develop communication, empathy and leadership skills as they navigate their way through complex, everyday topics, such as race, gender, language and migration.
You can explore some of these skills here. Discover why they're important and find out what role this course plays in their development.
Effective communication & teamwork
Why do I need it?
When most people think about soft skills, communication is often at the top of the list. Communicating effectively is vital in the world of work, and each of us use this skill every single day – whether you're a business leader who needs to effectively deliver a strategy or a team of colleagues who need to work together to solve a problem.
How does this course help?
Studying online doesn't mean studying alone. Throughout this master's, you'll learn to communicate clearly, effectively, and confidently, both in writing and verbally. This will be possible via an online discussion forum and online seminars. You'll socialise within an international virtual classroom which will encourage active lively debates in a safe space with people from around the world.
Understanding
Why do I need it?
In every walk of life, we build relationships with others. You may work across borders or interact with different cultures in your work/home life. Either way, an understanding of each other facilitates a positive connection. When you understand culture, you understand people, and that's a soft skill which will benefit you no matter what your career is.
How does this course help?
You'll develop the ability to communicate across markers of difference and cultural differences, enhancing your ability as an effective global citizen. Through both theory and practice, you'll explore concepts of race, gender, language and migration, and learn how to apply this knowledge in the real-world. You'll be able to develop creative solutions to contemporary global challenges.
Debate
Why do I need it?
When people think of the word debate, they often associate it with politics or religion. The ability to debate coherently and with purpose is a fantastic attribute for many career avenues. You may use it to get your point across in a team meeting or perhaps when discussing strategy with a client.
How does this course help?
You'll take part in contemporary debates around a variety of topics, including race and immigration. You'll learn to effectively structure discussions, persuasively debate and find conclusions to situations. Also, you'll gain the ability to engage in robust but respectful dialogue about subject matters that might be sensitive or controversial.
Personal reflection
Why do I need it?
How often do you reflect on your thoughts? For some, personal reflection comes naturally, but for others, it's a soft skill to work on. Personal reflection helps you gather your thoughts and look for innovative ways to approach situations. It enables you to communicate more effectively and understand other peoples' point of view.
How does this course help?
During the course, we'll discuss a variety of complex topics which will enable you to reflect on your thoughts and perceptions. You'll question your personal unconscious biases and examine how they influence our roles within institutions, how they can be mitigated, and how they are shaped by systematic inequalities.
Problem-solving
Why do I need it?
Throughout our personal and work lives, we need to problem-solve. We face challenges every day, and we must build the ability to face them, including gaining patience and resilience to find solutions.
How does this course help?
You'll develop your ability to learn independently by using a range of approaches, materials and information sources to formulate and solve problems. In addition, you'll be able to engage across disciplinary boundaries and synthesise ideas and information in innovative ways.
You can learn more about the Global Cultures MA, PG Dip or PG Cert on the King's website.
Not quite ready for a master's?
At UK Learns, you can develop your soft skills from home with our range of online short courses and professional qualifications.