How to become a legendary leader at work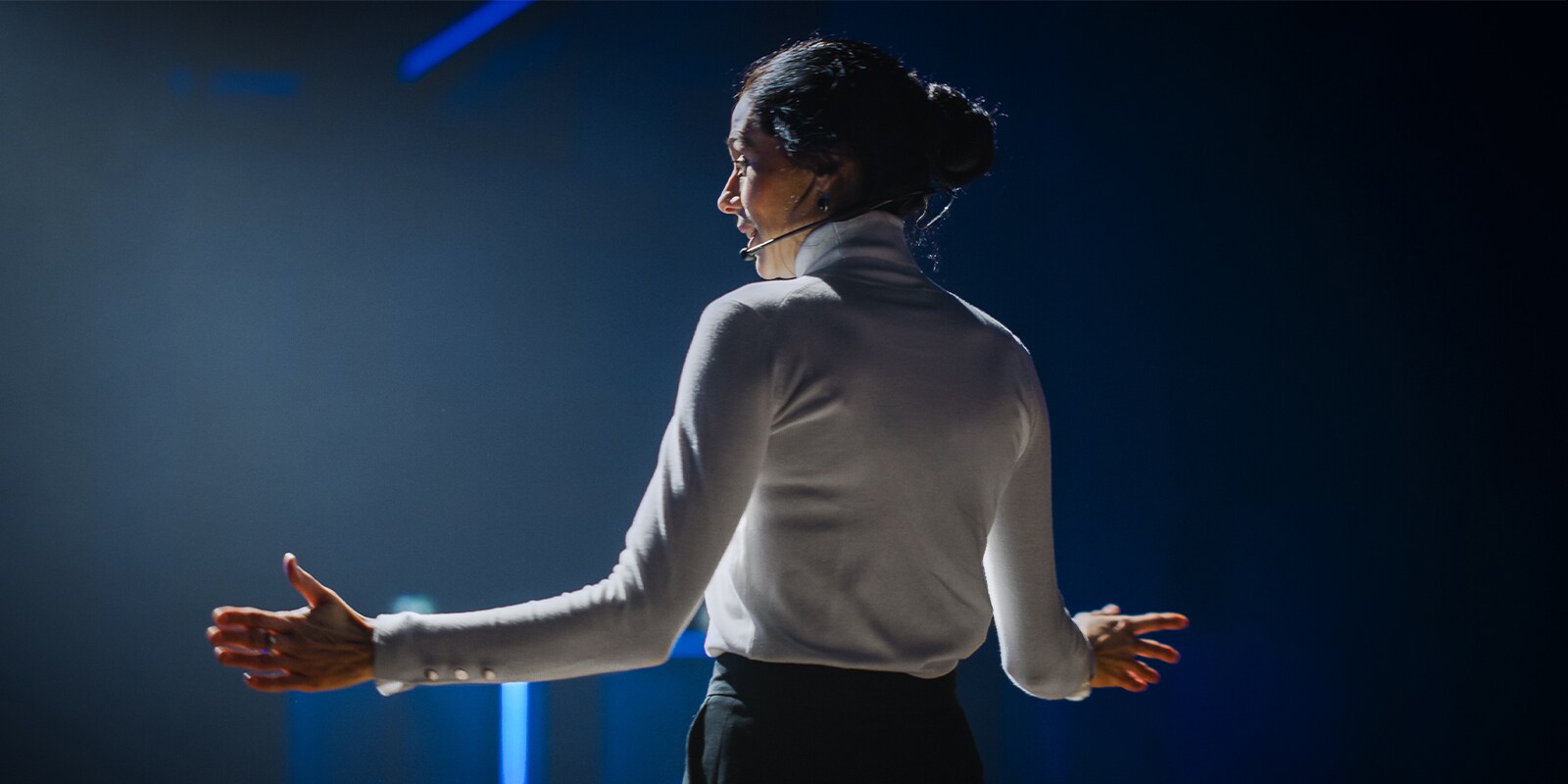 While some believe that certain people are simply born to lead, others support the idea that people can learn to become leaders, developing and refining their leadership skills. If you're an aspiring manager, wannabe CEO or leader of the future, we have all the professional skills courses you need.

What do Martin Luther King Jnr, Sir Alex Ferguson and Angela Merkel have in common? Whether it's being on the steps of the Lincoln Memorial, on the side lines at Old Trafford or in the Bundestag, they're all legendary leaders. But what makes a leader truly great? While some believe that certain people are simply born to lead, innately possessing the necessary traits and characteristics required to be leaders, others support the idea that people can learn to become leaders and can develop and refine their leadership abilities just like any other skill.
From CEOs to line managers, leadership skills are crucial at all levels in the workplace in order to cultivate effective teamwork, a functional working environment and, ultimately, to produce great work. We all know that great leaders need to earn respect, show flexibility and humility and steady a storm, but what other skills do they need? When defining the 'essential leaderships skills for the workplace of tomorrow', Forbes identifies communication, emotional and cultural intelligence, possessing professional 'soft skills' and leading through change as some of the most important.
Boss basics
"I suppose leadership at one time meant muscles; but today it means getting along with people." - Mahatma Gandhi
As aforementioned, there are many different leadership theories about the traits, behaviours and situational factors that contribute to the success of a leader. In the workplace, managerial leaders need to assess the needs of the whole team, promote wellbeing and develop business plans that compliment and grow the team's skillset. Managers need a range of foundation skills and knowledge to guide and inspire a team to success, many of which can be developed as you climb the career ladder.
Learn how to captivate the room and communicate clearly with our online courses below:
Effective emotional and cultural intelligence
"Coming together is a beginning, staying together is progress, and working together is success." – Henry Ford
To be a great leader of a team, you need to bring everyone together. Defined as the ability to monitor and appropriately label emotions within oneself and others to guide thinking and behaviour, emotional intelligence has unsurprisingly become more important in the workplace. Building our emotional intelligence allows us to be more empathetic and compassionate, which consequently sees teamwork and workplace interactions flourish.
As our society becomes more diverse and business relations span across different nations, we need to know how to work and communicate effectively within culturally diverse situations. Building cultural intelligence helps us understand, appreciate and enrich relationships with people from different cultures, resulting in greater communication and global collaboration.
To grow your emotional and cultural intelligence to produce collaborative workplaces, check out our online courses below:
Perfect professionalism
"Leaders inspire accountability through their ability to accept responsibility before they place blame." - Courtney Lynch
Earning respect as a leader requires actions that speak louder than words and leading by example, even when things get tough. Taking responsibility and being adaptable when things go wrong is essential to gain respect from your team, and the best way to overcome workplace challenges in the modern working environment. It is also important for leaders to understand the effect their influence has on others, and to showcase these influencing skills to make sure their ideas are taken seriously.

Be a better leader with an online course for professional soft skills below:
Change crusader
"The greatest danger in times of turbulence is not the turbulence – it is to act with yesterday's logic." – Peter Drucker
As the world continues to adapt and transform, we must all be prepared for change, especially in the workplace. From smaller changes like new approaches to a task to radical organisational restructures and strategic innovation, strong leadership is crucial to riding the wave of change and adapting to new ways of working. Forward thinking, positivity and transparency are just some of the values that will go a long way as a leadership approach and helping others to see the bigger picture will strengthen their belief in you as leader and embrace the changes you've implemented.
Learn how to lead change with purpose with an online course that's designed with you in mind:
Want to take the lead?
For more online professional skills training that'll help you take the lead and future-proof your leadership style, explore our range of online courses and accredited qualifications that work around your schedule at UK Learns.