IBM x Pearson: Meet the tutors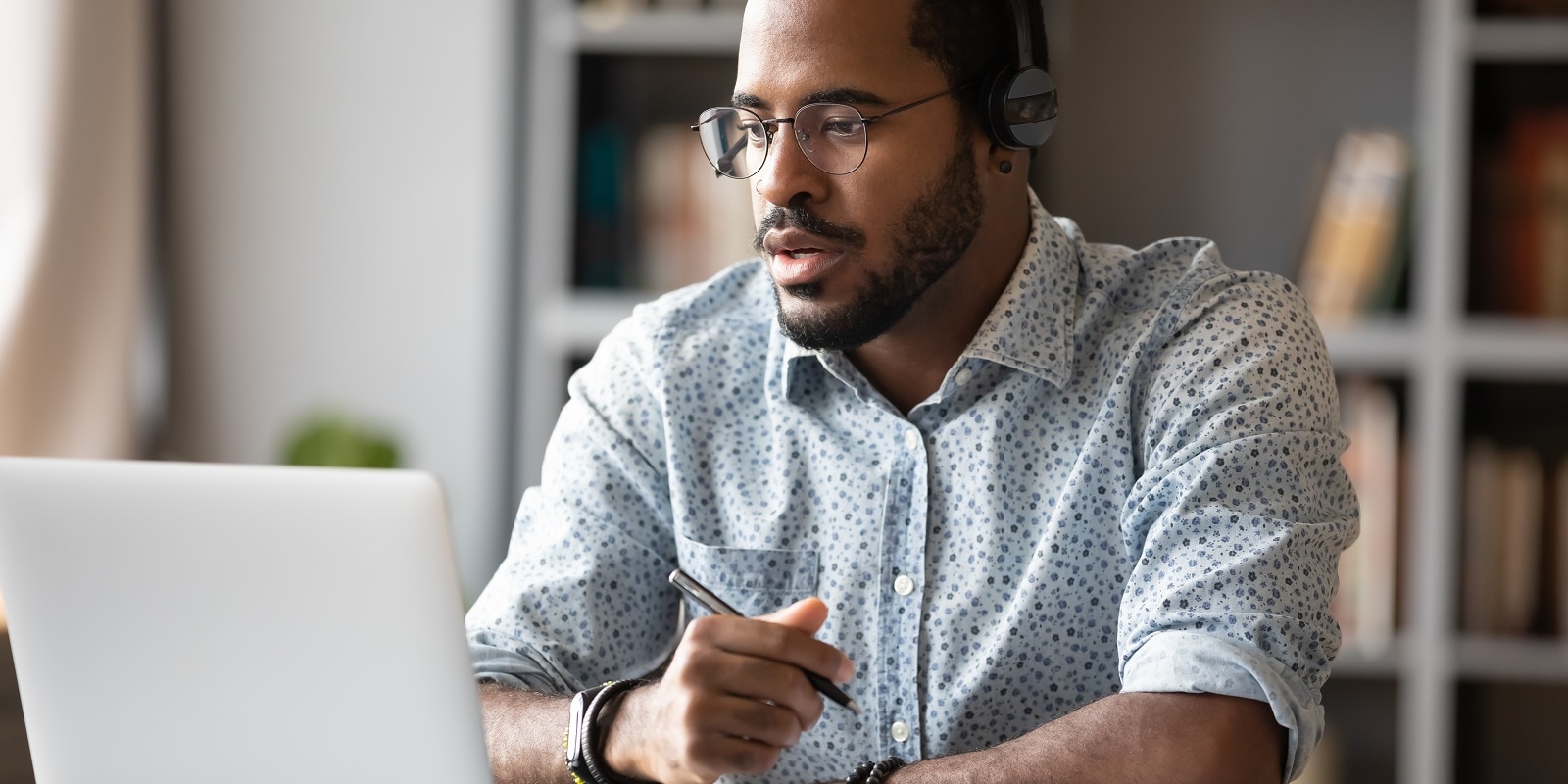 At Pearson UK Learns, we've recently teamed up with leading technology organisation IBM to offer twelve new short courses in artificial intelligence, cloud computing, cyber security, and data science.

Each of them is IBM certified and upon completion, you'll receive an IBM badge which is globally recognised within the technology industry to showcase your skills to your network, current company, and potential future employers.
The fully online courses are taught by a range of specialist academics who are dedicated to helping develop the technology experts of tomorrow and improving the future of tech. Find out more about them and their career stories so far in this blog.
Meet the tutors
Armen Pischdotchian – Artificial intelligence and data science
Armen Pischdotchian is an Academic Developer at IBM Global University Programs, and the Lead Course Developer and Instructor on both our artificial intelligence and data science courses.
He has worked for the organisation for 15 years and in his current role, he drives the adoption of IBM technologies with faculties and students worldwide through the IBM Academic Initiative and the IBM Skills Academy, growing key skills in artificial intelligence, data science, cognitive security, blockchain and more.
Armen is also an Adjunct Professor at the Wentworth Institute of Technology, teaching in artificial intelligence, including statistical and mathematical constructs of machine learning algorithms, blockchain technologies related to consensus, provenance, immutability, and finality, and data science doctrines leading hands-on labs using Python in Jupyter Notebooks.
> Connect with Armen Pischdotchian on LinkedIn
Roland Barcia – Cloud computing
Roland Barcia is an IBM Fellow and Chief Technology Officer in IBM Technology, specialising in cloud and data platform adoption, and teaching on our cloud computing courses.
In his current role, he's responsible for technical thought leadership and strategy, practicing technical vitality, and technical enablement, working with many enterprise clients on cloud strategy and implementations.
Since graduating from the New Jersey Institute of Technology with a master's degree in computer science, Roland has spent his career implementing cloud, mobile, API, and middleware systems on various platforms, including Sockets, CORBA, Java EE, SOA, REST, web, mobile, and microservices architecture. He's co-authored five books and has published more than fifty articles and papers on topics such as Kubernetes, Docker, Microservices, Containers, Node, Java, APIs, REST, Web Development, Mobile, and messaging technologies.
> Connect with Roland Barcia on LinkedIn
Krithika Prakash – Cyber security and cloud computing
Krithika Prakash is an AI Integration Architect at IBM Automation and teaches on both our cyber security and cloud computing courses.
In her current role, she works closely with the Chief Technology Officer and various technical leaders across the integration organisation and IBM Research teams, providing technical direction and input to the DataPower APIGateway team.
An IBM recognised speaker, Krithinka has been the recipient of awards such as the 'Outstanding Technical Achievement Award' and 'Technology Rising Star', and she has also authored several developer blogs and tutorial videos on multiple cloud security topics.
> Connect with Krithika Prakash on LinkedIn
William Rippon – Cyber security
William Rippon is the Chief Information Security Officer at IBM Research and has worked for the company for over 36 years. Alongside his day-to-day work, he also teaches on our cyber security courses.
In his current role, he focuses on research developments in the field of information technology and compliance, specialising in cyber security, data networking and services, and real-time communications. He is the author and co-author of a range of leading patents and technical papers in his field.
> Connect with William Rippon on LinkedIn
Dylan Zucker – Data science
Dylan Zucker is a Lead Data Scientist at IBM and teaches on our data science courses.
In his role, he specialises in natural language processing, dynamic pricing, machine learning, and data exploration, and he also has experience as a full stack web and mobile IOS developer.
By using his experience in software engineering, he helps to bridge the gap in projects between developers and data scientists, develop machine learning models that are integrated into wider applications, and ensure that software engineering best practices for coding remain a focus in data-science-centred projects.
> Connect with Dylan Zucker on LinkedIn
Dr Kaoutar El Maghraoui – Data science
Dr Kaoutar El Maghraoui is a Principal Research Staff Member for IBM Research, and teaches on our data science courses.
In her current role, she is responsible for researching innovations at the intersection of systems and artificial intelligence (AI) and enabling next-generation accelerators and systems for AI workloads.
She's received several awards including the Robert McNaughton Award for best thesis in computer science, the best of IBM award in 2021, IBM's Eminence and Excellence award for leadership in increasing women's presence in science and technology, several IBM outstanding technical accomplishments, and 2021 IEEE TCSVC Women in Service Computing award. Kaoutar is also the global vice-chair of the Arab Women in Computing organisation and is an avid supporter and volunteer of several women in science and technology initiatives.
> Connect with Dr Kaoutar El Maghraoui on LinkedIn
The courses our IBM tutors teach
Our IBM tutors specialise in one of four technology areas: artificial intelligence, cloud computing, cyber security, and data science. Each tutor will teach in at least one of our following courses:
Artificial intelligence (AI):
Cloud computing:
Cyber security:
Data science:
Studying an IBM accredited certification from Pearson UK Learns with our range of expert tutors will help you enhance your expertise and unlock your potential across a range of technology sectors.
Read our blogs to find out more about our IBM courses:
Ready to take the next challenge? Head to Pearson UK Learns and explore our ever-growing range of online courses, from cross-sector professional skills that will help you build your network to industry-specific accredited qualifications that real employers' value. There's something for everyone at Pearson UK Learns.