Introducing IBM x Pearson: our new expert technology series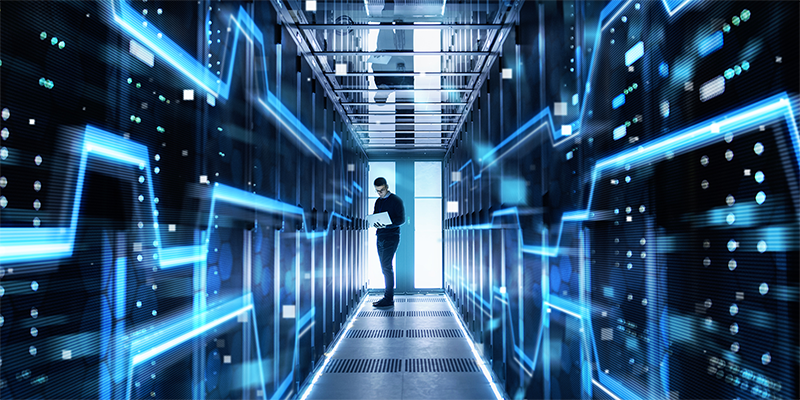 Are you looking to enhance your knowledge in data science, AI, cyber security or cloud computing? Pearson has teamed up with IBM to deliver these specialist subjects to you.
The '2020 Emerging Jobs Report' highlights the top jobs currently experiencing tremendous growth in the UK, with artificial intelligence and technology jobs dominating the space. However, LinkedIn cites that digital transformation is still in its infancy across many industries, with the talent pool lagging. Therefore, the skills needed to fulfil roles remain scarce and limited to a small segment of the workforce.
IBM Expert Series
At Pearson UK Learns, we've teamed up with IBM to offer a new suite of technology courses to help fill the skills gap. These certified courses are split into four technology series to allow you to reskill, upskill, or build your expertise across a range of crucial specialisms. Each IBM certified course gives you a badge that you can add to your LinkedIn profile; this will show your network, current company and potential future employers the accredited skills you have.
1. IBM Data Science Course series
Demand for data scientists and data engineers tripled over the past five years, rising 231% (Dynamics of data science skills, The Royal Society). With 67% of companies looking to expand their data science team in 2020, and a predicted global tech talent shortage of 85 million by 2030 (Quanthub), there has never been a better time to enhance your data science skills.
The IBM Data Science Series incorporates three levels:
• Foundation: Getting Started with Enterprise Data Science
• Intermediate: Enterprise Data Science in Practice
• Advanced: Machine Learning for Data Science Projects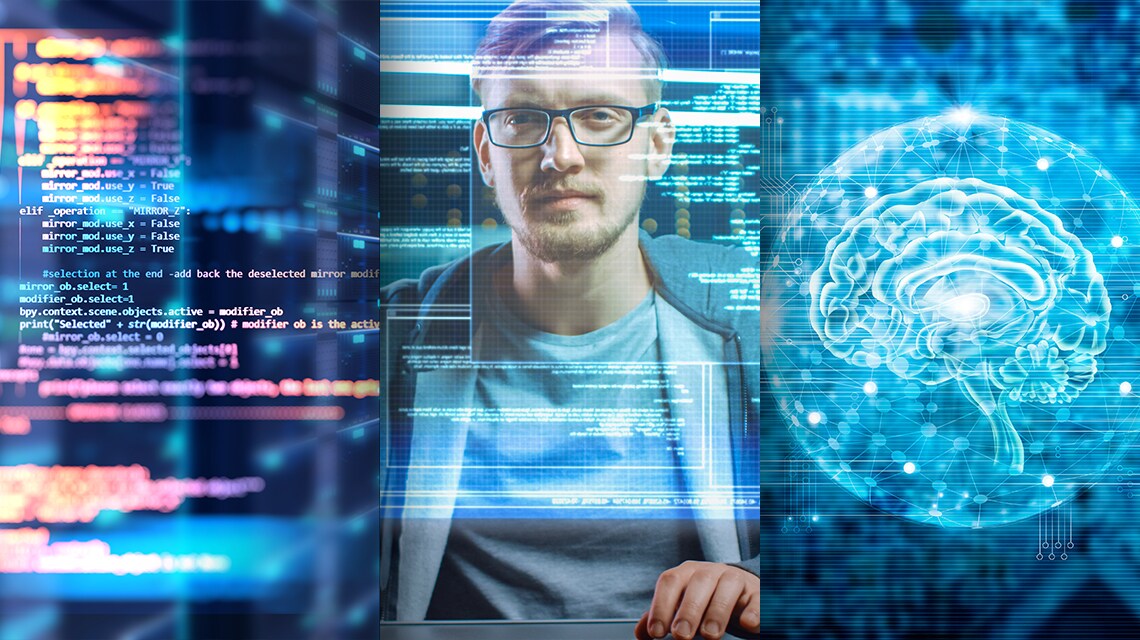 2. IBM Cyber Security Course series
As digital transformation accelerates, the on-going threat of cyber-attacks will become ever present, spurring the need for cyber security professionals to protect businesses as they adapt. The Cyber Security Market has a compound annual growth rate (CAGR) of 12.0%, expected to hit $366.10 billion by 2028 (Fortune Business Insights). The IBM Cyber Security Series incorporates three levels:
• Foundation: Getting Started with Threat Intelligence and Hunting
• Intermediate: Enterprise Security in Practice
• Advanced: Security Operations Centre in Practice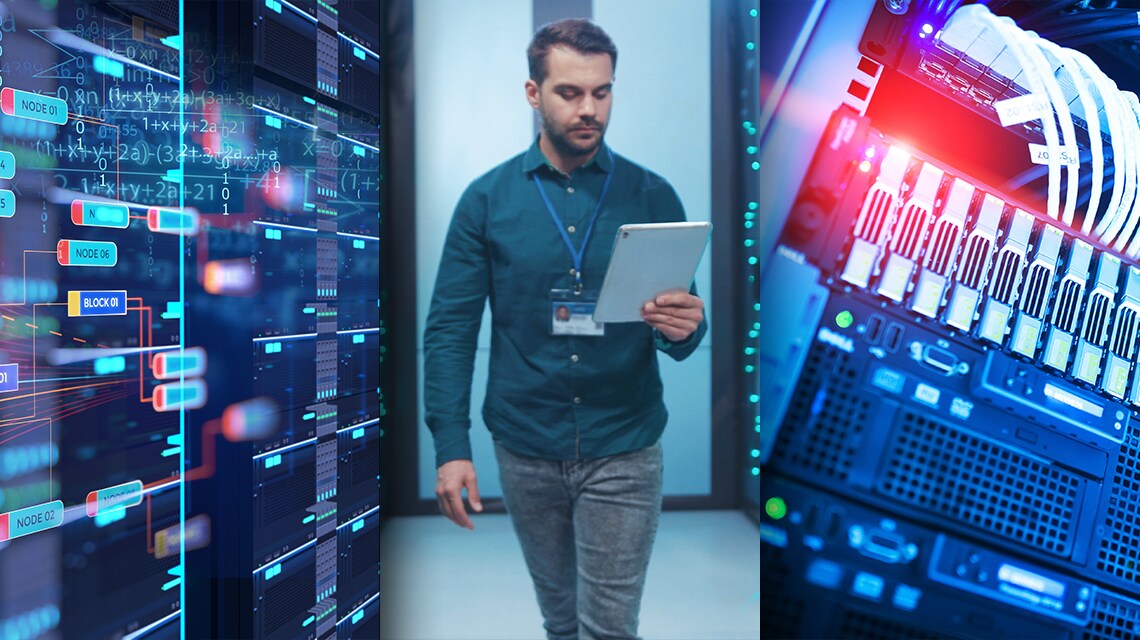 3. IBM Artificial Intelligence Course series
The number of businesses adopting artificial intelligence grew by 270% in just four years (Gartner, 2019) and is the sector is projected to be worth $266.92 billion by 2027 (Fortune Business Insights) — a nearly tenfold increase in just eight years and with a CAGR of 33.2%. Plus, 9 in 10 businesses recognise this importance by future-proofing their business with investments in AI in some way. The IBM Artificial Intelligence Series also incorporates three levels:
• Foundation: Getting Started with Enterprise-grade AI
• Intermediate: Building Trustworthy AI Enterprise Solutions
• Advanced: Ethical AI Applications of Deep Learning and Computer Vision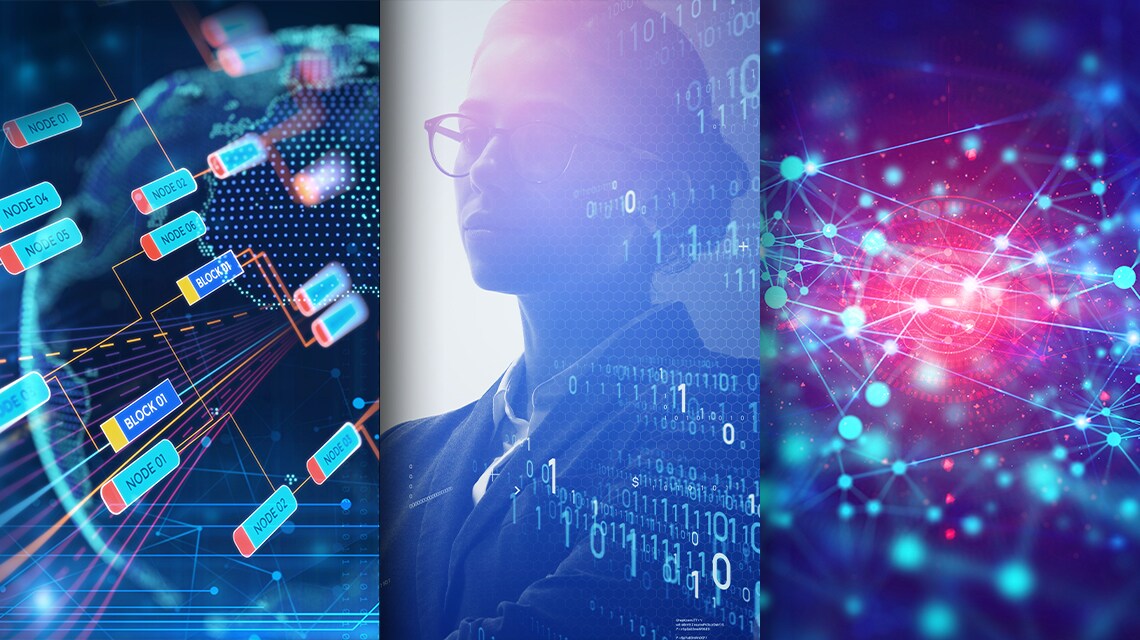 4. IBM Cloud Computing Course series
According to Allied Market Research, the global cloud service industry was worth $325.68 billion in 2019, and is expected to reach $1,620.59 billion by 2030, growing at a CAGR of 15.8%, again generating huge demand for talent. The COVID-19 outbreak helped to accelerate the demand for the cloud to support crucial digital solutions such as e-commerce and remote work, whilst the world was in lockdown. The IBM Cloud Computing series incorporates one Foundation and two Intermediate levels:
• Foundation: Getting Started with Cloud for the Enterprise
• Intermediate: Building Cloud-based Mobile Solutions for the Enterprise
• Intermediate: DevOps for Enterprise Business Agility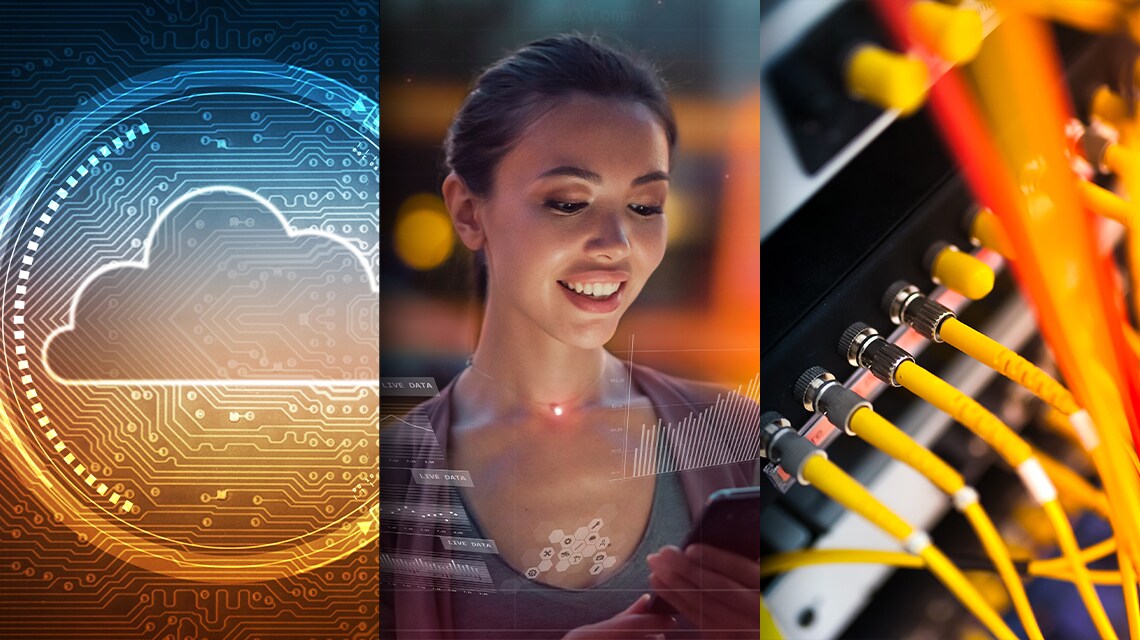 Spearhead the future
Evidently, there is huge demand for skilled professionals in these four trailblazing technology specialisms. That's why employers need your expertise in these technical areas. Build your knowledge with IBM's certified courses, in partnership with Pearson, and take your company to the next level. Stay curious, and start your journey with us today.