Is it ever too late to make a career change?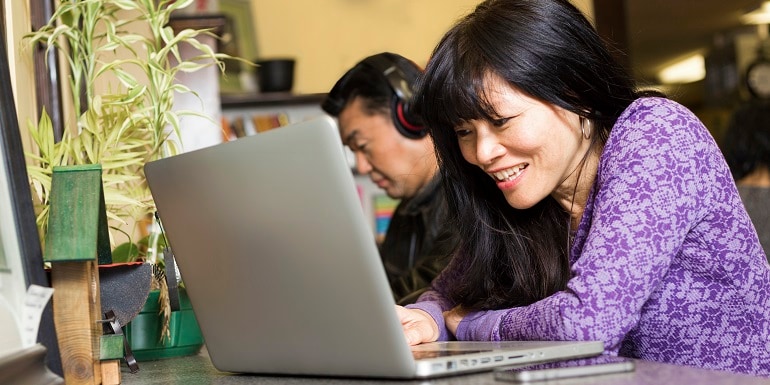 Considering a career change to pursue a true passion can seem scary but, just because it's daunting, doesn't mean it's ever too late! You may be considering a change because your current role isn't fulfilling your values, skills and/or experience, but perhaps you aren't sure how to make the switch. You may not even be certain what it is you would like to do next, and that's okay too. We've pulled together a few things to consider when searching for your next career and how to go about it in a smart way.
What career is right for you?
Whether you've just started a career that simply isn't right or you've been unfulfilled in your career for many years, you can always start over. Going after a career that you love can truly change your life, promoting positive mental wellbeing and general long-term fulfilment that's well worth going through the career-changing process.
If you only know you need to switch, but have no idea what the right career for you is, the first thing to do is to determine your needs. Ask yourself:
What are you willing to compromise in the short-term for long-term job satisfaction?
What matters most to you? Is it salary, values, your work environment or something else?
What industry, passion or role have you always wanted to explore?
What are your current skills and which would you like to develop further?
What skills do you wish you had?
Ask yourself what your career needs are. It can also help to consult with a mentor, friend or someone you trust about your plans and what they believe your strengths are, and what you're capable of achieving.
If you already know where you want to be, focus on starting a plan of action.
Set plans in motion
Once you have pinpointed a career route based on your needs, you should dig deeper into that industry/sector/role by researching and learning as much as possible. From there, you can determine what your next steps are. Perhaps you'll need to begin networking to meet people in the industry, or you might realise you already know someone in your chosen industry/sector/role that you can approach to learn more about the realities of the job.
There are many ways to learn more about what kind of career-change you're seeking, from deep research to networking and getting first-hand experience, there are a variety of ways to get informed.
Update your skills
While researching and planning, you should be able to determine the skills you're lacking that are necessary for you to take that next step. You might already have done this at the beginning of your reflection, but should now be able to recognise what the next tangible steps are. If you notice you need to upskill or brush up on your current skills, you can do this by taking short courses. If you're still working full-time, you can learn online in your spare time. This means you can learn new skills needed to switch to your dream career without having to sacrifice financial or personal responsibilities in the present.
Learning new skills, separately or coupled with networking, internships and other explorative opportunities, means you'll gain a 360-degree view of the transition you're looking to make. It also means you'll not only be prepared for the change but also appear ready and dedicated to your new career path in future interviews.
Go for it
The fear of failure or disappointment is often what stops us from pursuing our dream careers. Remember, you are never too far down the wrong path; with the right steps, you can have the career that's right for you. Pinpoint your needs and wants, research industries that match, learn new skills and make connections to take the next step in securing your future.
Already know what skills you need to boost your CV?