Must-have digital skills for the future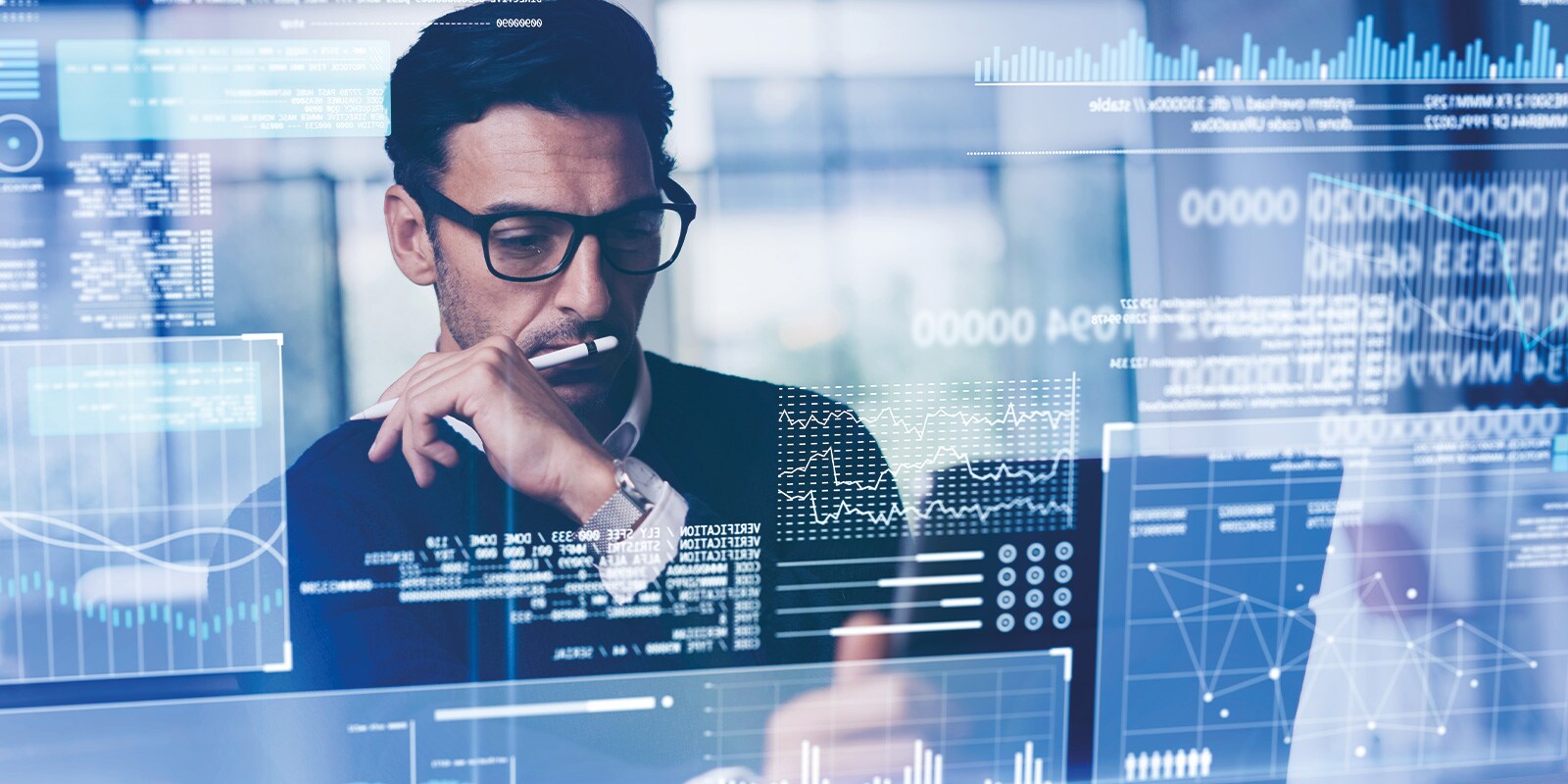 Discover the must-have digital skills you'll need to succeed in the digital age and quickly progress in your career.
There's no denying it – the future is digital. Whether that comes in the form of converting much-loved print publications to dynamic websites, developing new apps and technology to keep up with consumer needs or new businesses opening virtual stores on social media platforms with influencer marketing, everything we know is getting a digital makeover.
To stay ahead of the game, we've summarised the top must-have digital skills you'll need to succeed in the digital age and quickly progress in your career. Whether you're already a digital marketing professional or just getting started in your career, future-proof your skillset from the comfort of your own home with an online digital course. Check out the full list of skills and courses below to get started.
Data analysis and visualisation
Data analysis is the process of collecting quantitative data and turning it into actionable insights for the rest of the digital marketing team to use. It involves finding trends and relationships within the data and summarising findings in reports. From Google Analytics to Tableau, data analysts and insight executives use a whole range of platforms and tools to harvest information before charting and graphing it up in data visuals.
Data interpretation then attaches meaning to the data, using correlations and trends within the numbers to answer your key questions and inform strategic decisions. This crucial skill informs campaign planning, as well as post-campaign reflections, and can have a big influence over a business' strategy. To find out more, enrol for one of the courses below and become a data whizz:
CRM: Customer relationship management
Every business needs CRM managers in order to analyse their interactions with customers and improve customer relationships with the business. The main goals of CRM specialists are customer retention and increased sales, both of which require detailed data analysis.
One of the main approaches in CRM is assessing the success of a business' communication channels, including website, email, live chat and social media platforms, in order to understand who their target audience is and what they want. Check out the course below to learn more about CRM, and how upskilling in this area can make you an asset to sales:
Digital marketing
For businesses to continue to grow, they require a highly skilled team of creative and analytical digital marketers. There are so many different elements to consider: from display and pay-per-click advertising to SEO to email and social marketing. Understanding what makes a great digital marketing strategy and how to integrate these different elements is crucial to learning how to target and retain customers. Learn the basics with one of our online digital skills courses below:
Programming and coding
In 2014, the UK government added programming to the school curriculum, educating children on computer science, information technology and digital literacy, including how to code. The government wanted to plug the "skills gap", as the number of technology jobs was increasing but there were not enough qualified people to fill them. If you left education before 2014, you may not know what programming and coding are, or how they fit into your business.
A top-level definition of programming is the development of fully functioning software, which requires code to translate natural language into machine commands to direct the action of a computer, be that for data analysis or web development. There are different coding languages, each tailored to what you need to code, and it's recommended that web developers know at least two. Find out more about coding and the different languages with one of our online training courses below:
Social media marketing
Social media is a brilliant marketing tool – it is a great way to connect with your audience, build your brand identity and gauge sentiment around your business. Social media has become one of the first places we look for news, entertainment and shopping. As a result, maintaining a strong social following is now crucial for driving users to your business and generating sales. In 2016, Instagram added shopping functionality to its platform, allowing users to shop for products directly from the app – a real game-changer for brands looking to reach a new demographic.
Social media managers - a role that did not exist even 10 years ago – are responsible for maintaining a brand's social channels, devising brilliant content and managing the audience. More recently, the role now also involves influencer management, as companies are promoting products through collaborations or sponsorships with 'influencers'. To discover the best practice for social media and how digital marketing is expanding in this area, sign up for one of our social media skills courses below:
Find out more
For more digital skills and data science courses to accelerate your career and prepare you for the future, explore our range of free online courses and accredited qualifications that work around your schedule at UK Learns.