Our top free online writing courses to improve your creative writing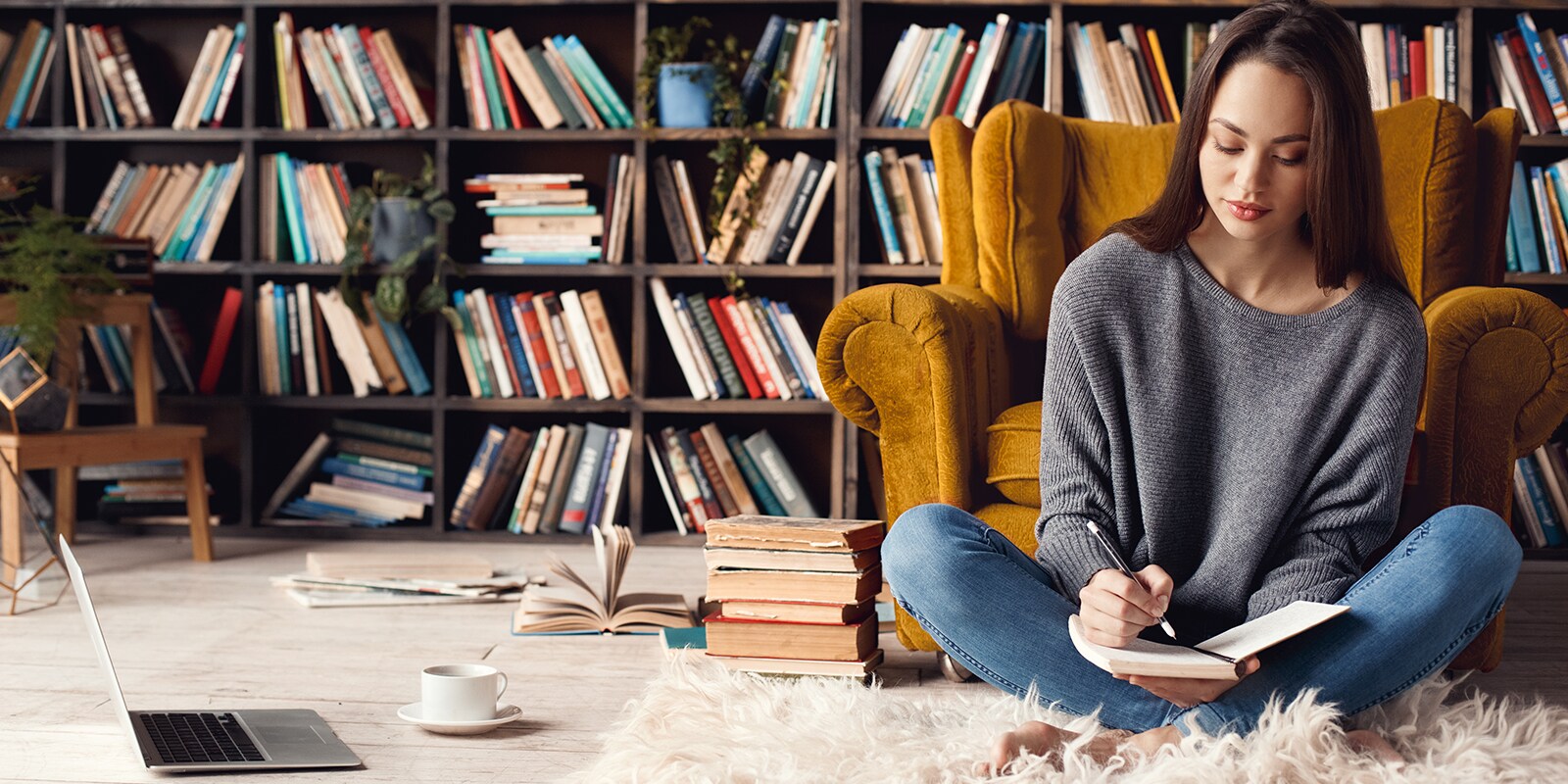 Celebrate National Writing Day and boost your creative writing skills with our free online writing courses.
It's National Writing Day on June 23 2021, an annual celebration of creative writing ran by First Story. National Writing Day is all about inspiring people of all ages and abilities to write for fun and self-expression through challenges and activities, with resources for teachers to get involved with their primary and secondary students.
Learn more about National Writing Day
This year's challenge is all about connection: 'As we move towards the reopening of the country, join First Story and connect through creative writing. We're challenging writers to #FilltheBox with a piece of creative writing – a poem, a letter, a story – using the theme of connection. Whether it's in 280 Twitter characters or on a post-it sized piece of paper, there's a space to write for everyone.' Want to give it a go? Check out the #fillthebox challenge.
At UK Learns, we've compiled a list of our best free online writing courses so you can brush up on your skills and progress with your creative writing! As with all our courses, you can upgrade your writing skills entirely online, studying at a time and location that suits you. Get started today and see big changes to your creative writing in no time:
Keep the momentum
Looking to gain more skills to help you grow? Explore our ever-growing range of online courses, from cross-sector professional skills that will get your CV noticed to industry-specific accredited qualifications that real employers value. There's something for everyone at UK Learns.