The top online teaching courses to help you be your best self in the classroom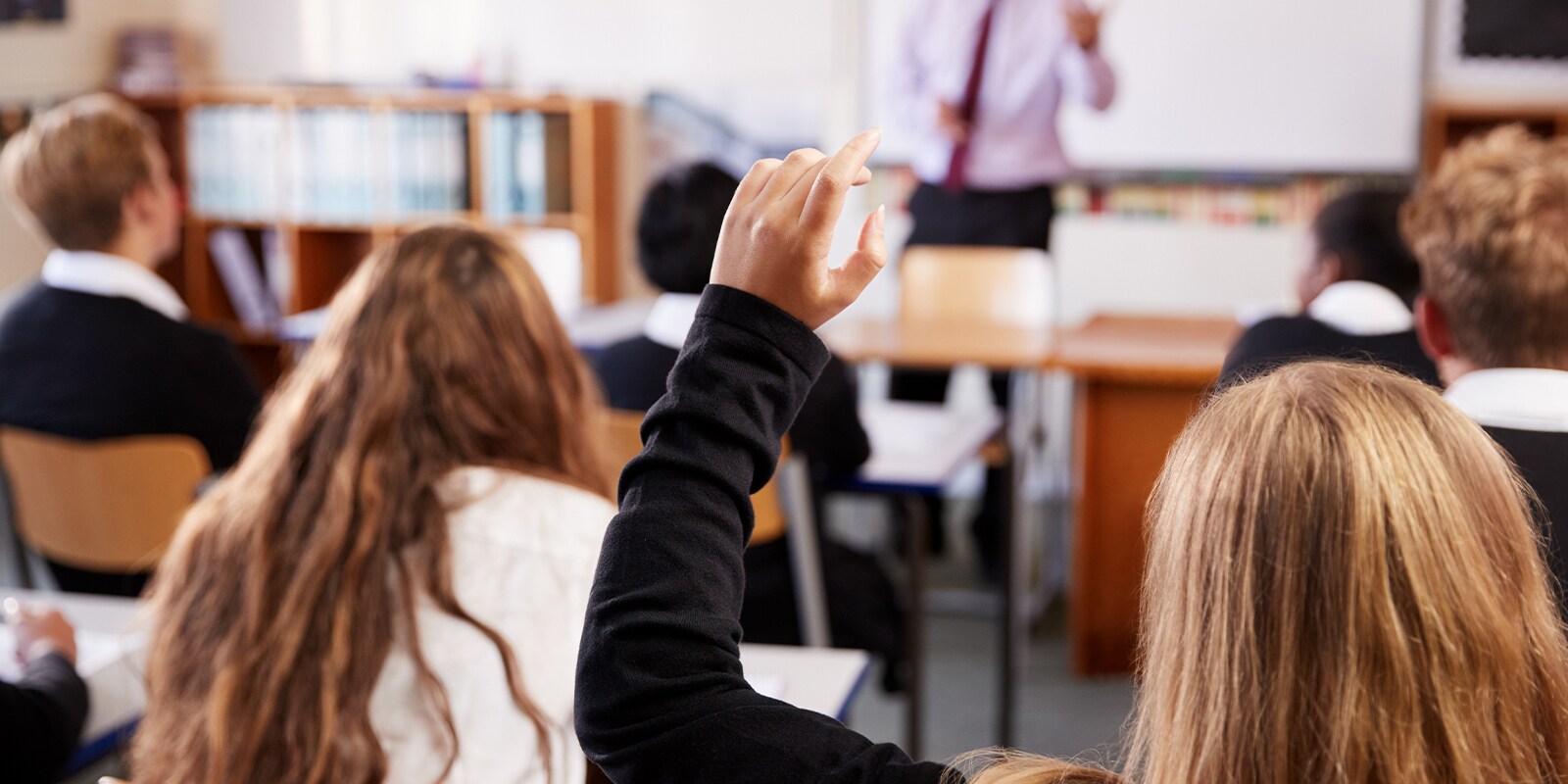 In celebration of World Teachers' Day on 5 October, we've compiled our top teacher training courses to help you prepare for whatever the classroom throws at you. An online teaching course could help rebuild your confidence in the classroom, prepare you for the unexpected and support your continued professional development as a teacher.
After learning was taken online following the COVID-19 outbreak, readapting to classroom life might be challenging after a whole term at home. Whether you're taking on a new class or welcoming back familiar faces, an online teaching course could help rebuild your confidence in the classroom, prepare you for the unexpected and support your continued professional development as a teacher. What's more, you can do these courses entirely online at your own pace and whenever you have time – meaning your teaching schedule is not disturbed while you learn new skills.
Build your confidence
From Newly Qualified Teachers (NQTs) to longstanding educators, rebuilding your confidence at the start of each new term is important for everyone. After an extended period at home this year during lockdown, schools are anticipating higher levels of behavioural issues as students readjust to classroom working. To help you re-establish the classroom dynamic, encourage acceptable conduct and handle unacceptable behaviour, an online teaching course may be the answer. It's a great way to refine and embellish your existing skillset while reviving your self-assurance after so long out of the classroom.
Offer extra support
We all know that being a teacher goes beyond instruction, as you are responsible for identifying emotions, safeguarding mental health and assessing anxiety in students. To ensure you feel comfortable and confident to offer the right support in these areas, you may benefit from undertaking extra qualifications through an online course specifically tailored to help uphold your duty of care.
If you are teaching students with special educational needs such as Attention Deficit Hyperactivity Disorder (ADHD) or autism, educating yourself further about these conditions is a good idea. It would give you knowledge on how to best fulfil learning needs and how to create a safe and inclusive classroom environment.
Specialise your expertise
When teaching a broad range of subjects at primary level, you might identify one subject that is your specialism. If you want to advance to Subject Lead at your school, an online teaching course could help you become an expert and equip you with the knowledge to support and inspire your fellow educators on your specialist subject. You'll be able to get more involved with how the curriculum is delivered at your school and offer ideas on how to improve it.
As much as we all have a favourite topic, we also all have a least favourite. Your students may find some lessons more challenging than others, such as STEM subjects, or you may feel less familiar with newly added curricula, like programming. Get ahead with a teaching course that's designed to assist in these more challenging areas, so you are more assured and proficient to lead your class to success.

Shake up tired curriculums
It is so important to ensure your students are interested and engaged with the topics they are learning, and sometimes the curriculum can seem a little tired or ideation can feel restricted. Through an online course, you will learn ways to shake up sleepy seminars and breathe life back into worn-out methods. It is also a great way to discover new approaches to teaching, giving you the opportunity to discover what works best for you and your class.
Future-proof your teaching
Following the outbreak of COVID-19, teachers did a valiant job of taking their lessons online without time to fully prepare. The current climate is still so uncertain, and schools are devising measures on how to handle any further local or national closures. One approach of teaching that is being discussed is blended learning, a teaching style that combines traditional face-to-face classroom-based learning with distance-based online instruction, using digital educational materials and remote interactions. Crucial to this approach however is ensuring that both students and teachers are IT literate, as blended learning relies heavily on digital software and technology. If you are less confident with IT or simply want a refresher, a computer skills course could give you the know-how and fully prepare you to take your classroom online, if required.
Find out more
If you think you could benefit from an online teaching course to develop your skills as an educator, explore our range of free online courses and accredited qualifications that work around your schedule.