Top careers in the digital and data industry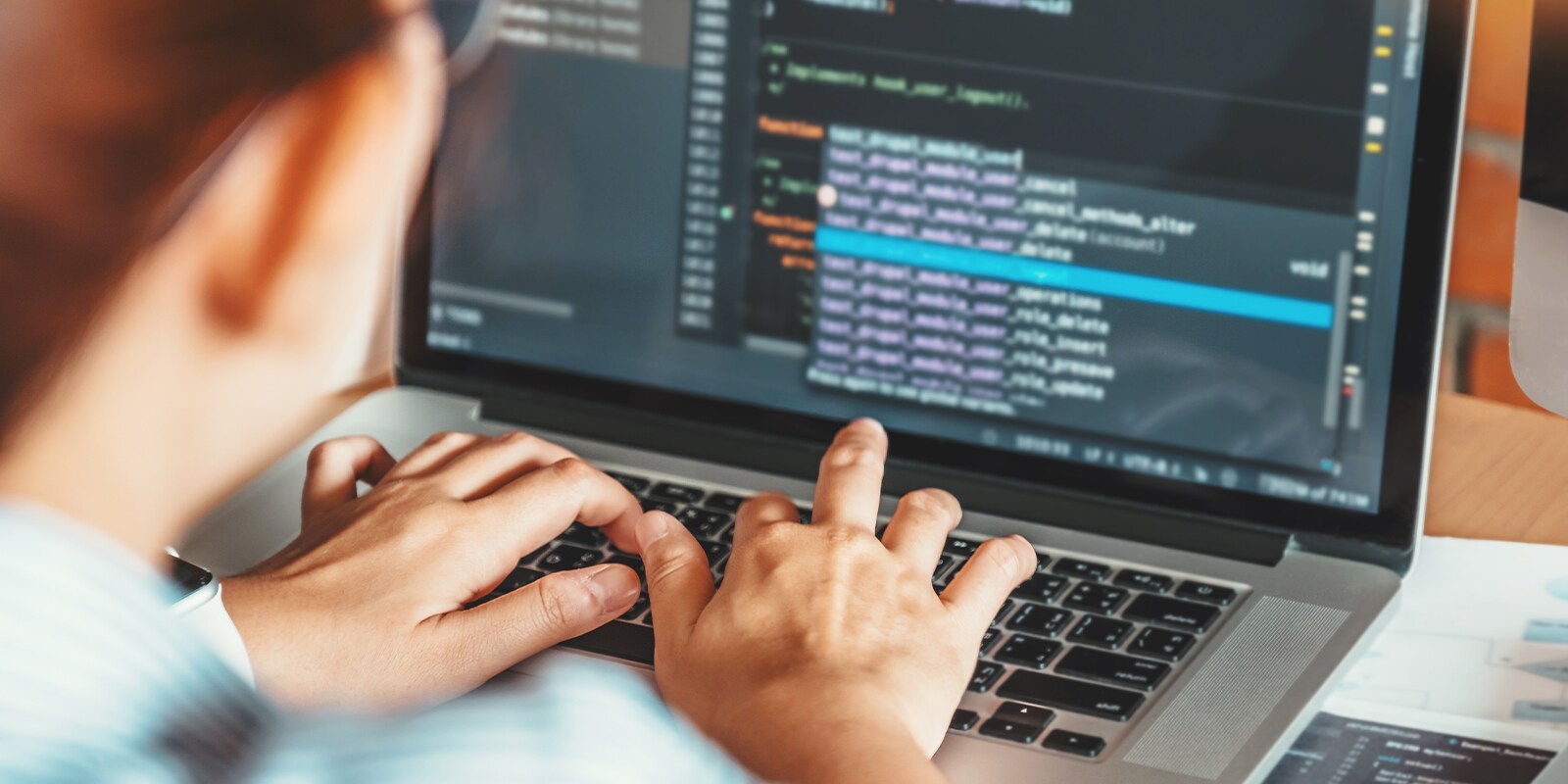 Do you love all things technology and want to make a career out of it?
From data scientists to software engineers, the digital and data industry offers a wide range of different careers, with a love of computing crucial to all. Check out some of the top careers in the sector below, and find out how you can build your digital skills with digital and data courses for beginners.
Cyber security
Over the last decade, cyber-attacks have only become more prevalent with damaging consequences for the affected companies. Fines, a loss of trust, financial costs and compromised security are just some of the implications. But you could become part of the solution as a Penetration Tester.
Penetration Testers (or Ethical Hackers) understand that one way to solve cybercrime challenges is to think like the attacker. Professionals in this job role will seek out vulnerabilities in a company's system by penetrating the system. Unlike hackers, they do this with the sole purpose of securing the system. To take on this job, you will need to be able to write code. Does this sound like the career for you? Get started now with the Security Penetration Testing course.
Programming
A top-level definition of programming is the development of fully functioning software, which requires code to translate natural language into machine commands to direct the action of a computer, be that for data analysis or web development. There are different coding languages, each tailored to what you need to code, and it's recommended that web developers know at least two. Find out more about coding and the different languages with one of our online training courses below:
Data science
Data analysis is the process of collecting quantitative data and turning it into actionable insights for the rest of the digital marketing team to use. It involves finding trends and relationships within the data and summarising findings in reports. From Google Analytics to Tableau, data analysts and insight executives use a whole range of platforms and tools to harvest information before charting and graphing it up in data visuals.
Data interpretation then attaches meaning to the data, using correlations and trends within the numbers to answer your key questions and inform strategic decisions. This crucial skill informs campaign planning, as well as post-campaign reflections, and can have a big influence over a business' strategy. To find out more, enrol for one of the data analytics courses below and become a data whizz:
Cryptocurrency
Defined by Investopedia, a cryptocurrency is a digital or virtual currency that is secured by cryptography, which makes it nearly impossible to counterfeit or double-spend. Many cryptocurrencies are decentralised networks based on blockchain technology— a distributed ledger enforced by a disparate network of computers.
From software engineers to full-stack developers, there are many different careers in the cryptocurrency sector, with data and digital skills a crucial requirement. According to a recent Monster analysis, the cryptocurrency job market is on the rise, with job listings up 194% from 2017 to 2018. So, what are you waiting for? Invest in your future career now with our online Blockchain and Cryptocurrency course.
Find out more
For more digital skills and data science courses to accelerate your career and prepare you for the future, explore our range of free online courses and accredited qualifications that work around your schedule at UK Learns.