What is an IBM badge? Your questions answered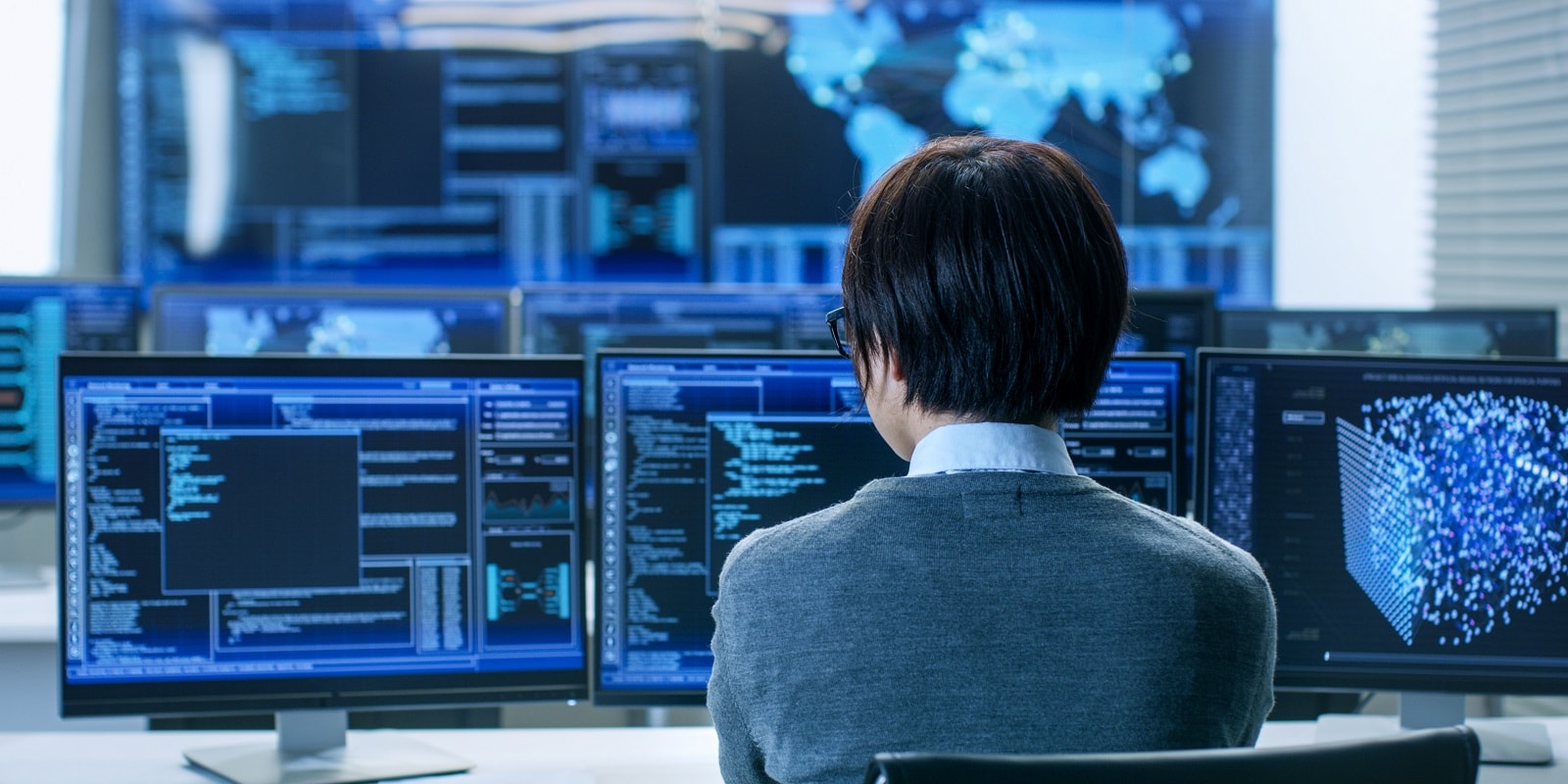 We are very proud to have launched our new Pearson UK Learns short courses in collaboration with leading technology corporation, IBM.
So far, three million tech professionals have achieved an IBM digital badge, and our new programmes within AI, cloud computing, cyber security, and data science will expand on that figure to support those entering the tech industry or developing and futureproofing their careers in tech.
In this blog, we answer the key questions surrounding an IBM badge such as the benefits and types of badges on offer, alongside practicalities such as the costings and entry requirements.
IBM badges – your questions answered:
1. What is an IBM badge?
IBM badges are internationally-recognised professional qualifications that can be achieved through studying a range of virtual IBM courses. They are presented as digital badges to demonstrate technical skills in a specialist area of technology and are a great way to showcase proficiency in tech to fellow industry professionals.
2. What levels of IBM badges are there?
There are three types of IBM badges available to earn which vary in terms of the skill level you possess and develop in a certain subject area. These are:
Foundation - for those who are in the earlier stages of learning and developing skills for a particular area of interest.
Intermediate - for those who demonstrate a high-level understanding of a specialist subject.
Advanced - for those with a high-level proficiency in a subject area.
3. Which IBM badges do Pearson offer?
At Pearson, our partnership with IBM enables us to offer IBM badges in four specialist technology areas:
Artificial Intelligence (AI):
Building trustworthy AI enterprise solutions: understand the ethical considerations behind building artificial intelligence.
Ethical AI applications of deep learning and computer vision: learn how computer vision works and what the ethical practices are that surrounds business applications.
Getting started with enterprise grade AI: study the foundations of artificial intelligence for business, such as AI evolution, industry adoption trends, natural language processing, and virtual agents.
Cloud Computing:
Building cloud-based mobile solutions for the enterprise: explore cloud technologies for business including data services in the cloud, AI services in the cloud, security practices for apps and multi-channel approaches.
DevOps for enterprise business agility: understand how DevOps can be used as an enterprise capability and assess how to implement this practice to improve business agility.
Getting started with cloud for the enterprise: explore the mass consumer adoption of cloud and the enterprise response to this adoption, as well as delivery models and industry examples.
Cyber Security:
Enterprise security in practice: elevate an organisations overall security posture, by adopting practices, methods and tools that increase cyber resilience in business.
Getting started with threat intelligence and hunting: understand the basics for cyber security in business including attack trends per geography, threat intelligence concepts, threat intelligence tools and real-world use cases.
Security operations center in practice: Learn how AI and threat hunting practices align in the fight against cyber criminals, plus the scenarios needed to establish the foundations for a (SOC) Security Operations Center, within an organisation.
Data Science:
Enterprise data science in practice: solve real challenges within your enterprise, and leverage AI-powered technologies in your business.
Getting started with enterprise data science: learn the foundations of data science for business including data science team roles, data analysis tools, and real-world use cases.
Machine learning for data science projects: understand the core topics in the data science profession including data modelling, machine learning, deep learning, and real-world use cases.
4. Who teaches each of the courses?
Each of our courses are taught by a range of specialist academics who are dedicated to helping develop the technology experts of tomorrow, some of whom are listed below:
5. What are the entry requirements?
In order to study one of our IBM courses, you'll need to meet our entry requirements which differ for each programme:
For our foundational courses, you do not need previous experience in the subject, but a passion for learning more is essential.
For our intermediate courses, you'll need to have undertaken our foundational course in your chosen technology area or demonstrate the relevant knowledge and skills needed to succeed on the programme.
And on our advanced courses, you'll need to have completed both the foundational and intermediate courses to enrol or demonstrate prior knowledge and skills in some relevant topics.
To find out more, please visit the 'Overview' sections for the programme you wish to study with
6. How much are IBM badges?
The prices of our IBM courses in which you receive an IBM badge range from £199 to £399 depending on the programme you choose to study. You can also take 15% off when you buy two or more courses and select a combination from the IBM expert series in either:
or Data Science
7. Are IBM badges worth it? What is the value of them?
IBM badges are a great way to help you stand out in saturated job markets within technology and give you cutting-edge knowledge ahead of other professionals to help you advance your career.
The courses are delivered by leading technology corporation, IBM, and their expert course trainers who are well equipped to share their industry knowledge and experience. As a result, the badges are globally recognised across the IT industry and valued by organisations across the world.
Alongside this, an IBM certification is are easy to share with your network to evidence your proficiency and will open an array of career opportunities within your sector of choice.
Find out more about the value IBM badges provide to businesses
8. How do I receive my IBM badge?
Once you complete one of our IBM courses, you will receive an online certification via a digital credentials service called Credly. This will convert your learning experiences into a digital IBM badge that you can use to showcase your skills. Your IBM badge will be issued automatically when you complete your studies which is included in the cost of the course. Accepting, storing, managing, and sharing IBM digital badges is also free to those who successfully complete their course.
9. How can I add a digital IBM badge to LinkedIn?
You can easily share or add your IBM badge to your LinkedIn profile to show your network and recruiters your expertise in a chosen technology field.
To share the IBM badge via your newsfeed:
Visit www.linkedin.com
Click 'Share a Post'
Add the digital IBM badge that you have been issued
Click 'Post' and the badge will be shared with your network
Alternatively, upon completion you'll receive an email from Credly to add the badge to your LinkedIn profile, visit their website to find out more.
10. How do I get an IBM badge?
To get an IBM badge, visit UK Learns and select your course of interest. To enrol on any of our courses, add them to your basket and complete a transaction, and you will then be sent all of the details via email to begin studying and developing your tech career. Once you have completed the course, you will be awarded your IBM badge.
Earning an IBM badge through studying a certified IBM qualification from Pearson UK Learns will help you enhance your expertise and unlock your potential across a range of technology sectors.
Still have a query about studying for an IBM badge that hasn't been answered in this blog?
Submit a question via the contact form on our website to learn more
Ready to take the next challenge? Head to Pearson UK Learns and explore our ever-growing range of online courses, from cross-sector professional skills that will help you build your network to industry-specific accredited qualifications that real employers' value. There's something for everyone at Pearson UK Learns.