What skills can I learn from home?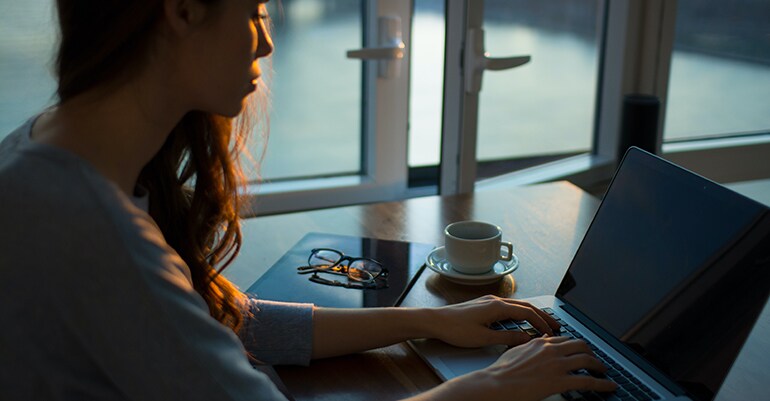 The world around us is changing at an alarming rate, with technology and industries evolving all the time. This means there are always new skills to develop, and many of these we can learn at home. Maybe you've been debating a new career or simply want to increase productivity within your current role – whatever your reason, don't hesitate: now is the perfect time to take a pause, re-evaluate and upskill.
Whether you're starting from scratch by learning a new practical skill, or are seeking an opportunity for personal development, the possibilities are endless with online learning.
Why upskill?
Upskilling is essential in today's fast-paced world; we're all on a constant development journey and building new skills can help us stand out from the crowd. The job market is a competitive place but, even within job roles, we can always strive to offer more. Industries change frequently, with technological advances, structural decisions and priorities shifting regularly. By developing your skills, you are staying on top of these changes and investing time in yourself.
Fortunately, there are a wide range of skills we can learn from the comfort of our homes, simply by getting online. Online learning has become a big part of the educational landscape, and there is so much available to you for free. The best part is that so many of these courses can fit into your current lifestyle, providing flexible learning around work, childcare responsibilities and your personal life.
Soft skills and hard skills
Embodying a range of soft and hard skills is vital to succeeding in the world of work and they are desirable attributes to employers. Let's look at the difference:
Hard skills tend to focus on technical abilities and are easily evaluated. For example, they can include data analysis or programming. They often relate to the specific job role or industry in which someone is employed.
Soft skills are different and are focused more on personal development and people skills. Courses here can include managing people and how to work better in a team. Soft skills help us develop relationships and complement the hard skills which are essential to specific jobs.
With many short courses at your fingertips through the medium of online learning, there is undoubtedly a wealth of soft and hard skills out there for you to learn.
Career-specific skills
Want to develop your current career or considering a career change? Many skills can be applied to multiple industries, but a selection will help you transition into a new profession. These usually fall into the 'hard skills' camp, mentioned above, and will be industry- or role-specific. For example, they could include commercial-awareness training if you're interested in sales, programming for the more tech-focused and digital marketing for marketers, to name a few!
Job searching and self-employment skills
Last but not least, you may be looking for new job opportunities in the near future or, potentially, even considering starting a business of your own. Either way, there are fantastic skills you can pick up to help with your plans. Learn how to start your own digital business, design your own website or create a compelling CV. By learning these vital skills, you will prepare yourself for your next career adventure.
Take advantage of the ability to learn from home online, upskill yourself and invest in your future.