Blueprints - Essential Concepts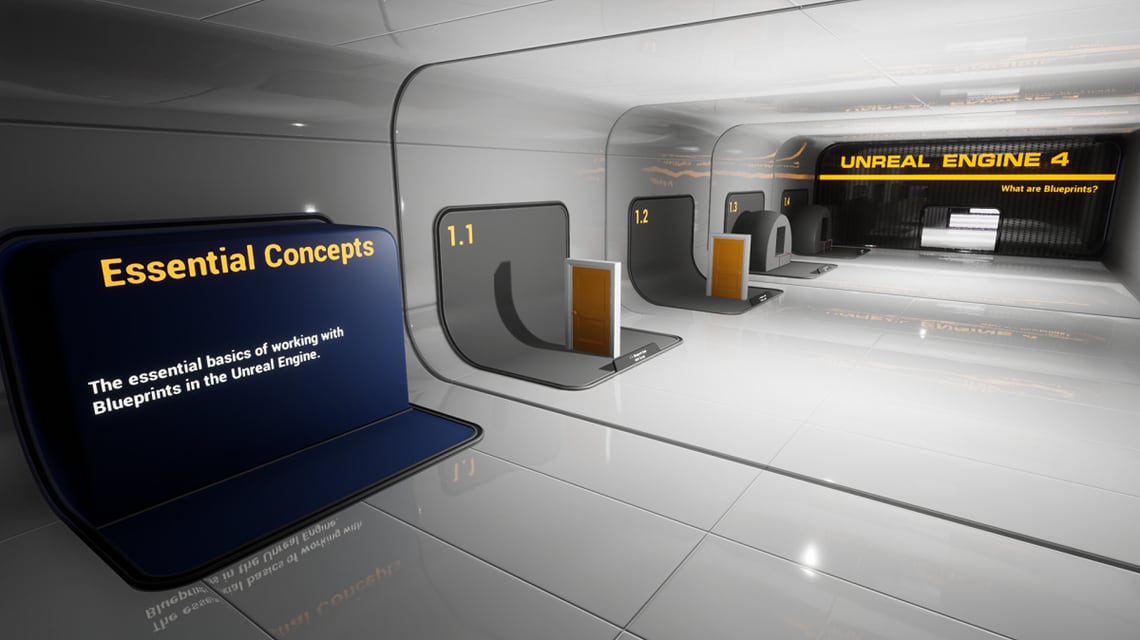 About this course
This video introduces the fundamentals of the Blueprint Visual Scripting system. Learn what Blueprints are, how to create and work with them, and about some of the different types available.
Learning outcomes
Navigate the Blueprint Editor user interface to build and customize Blueprints.
Utilize the different panels of the Blueprint Editor to create and modify components and variables.
Use nodes and variables to add scripting to a Blueprint graph.