Film Education: A User's Guide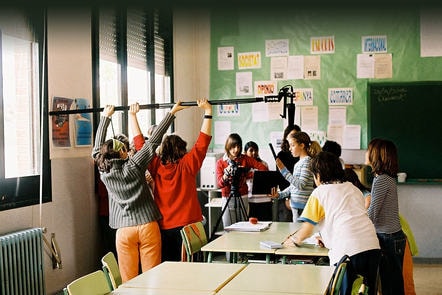 About this course
The BFI is a world-leader in film education. On this course, you'll discover why film education matters and learn how agencies across Europe have successfully advocated for film education.From experienced and knowledgeable practitioners from the UK, Germany, Denmark, France, Spain, Slovenia, Italy, Greece and more, you'll discover how to design, organise and manage film-education programmes for your learners or community.You'll learn from people working in prestigious film archives and festivals, those training teachers and those running school-cinema programmes and film-education NGOs. Free to register. Fee to certificate.
Learning outcomes
Explain the core and common rationales behind film education: why teachers and other educators think film education is valuable, and the arguments they use to advocate that value.
Explore the wide range of film-education approaches that exist, and how they differ between countries and between age groups and different sectors.
Identify how different cultures and education systems manage and promote film education, and how they evaluate its impacts and benefits.
Propose and advocate for film-education programmes of your own, in your own country or setting.
Demonstrate a strong grasp of the key approaches to teaching about film, and how different skills like film analysis and production mutually enhance and support each other.