Intermediate Spanish: Understanding spoken Spanish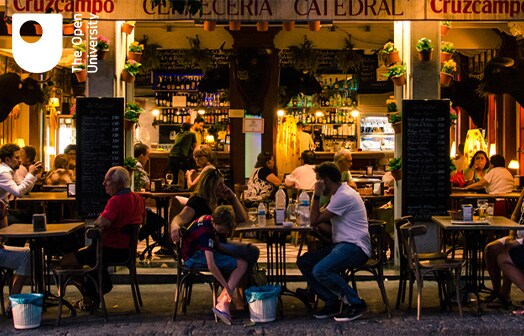 About this course
In this free course, Intermediate Spanish: Understanding spoken Spanish, which is aimed at intermediate learners of Spanish with an interest in language and culture. The six-hour course is designed to develop your understanding of spoken Spanish through six video portraits of people living in Spain.
Learning outcomes
Develop strategies for understanding video resources in Spanish.
Understand Spanish spoken at natural speed.
Understand and give personal information in Spanish.
Use knowledge of other languages and cultures to decode what is heard in Spanish.