Internal Innovation and Intrapreneurship Foundations Online Course- Entrepreneurial skills to super-charge growth and resilient transformation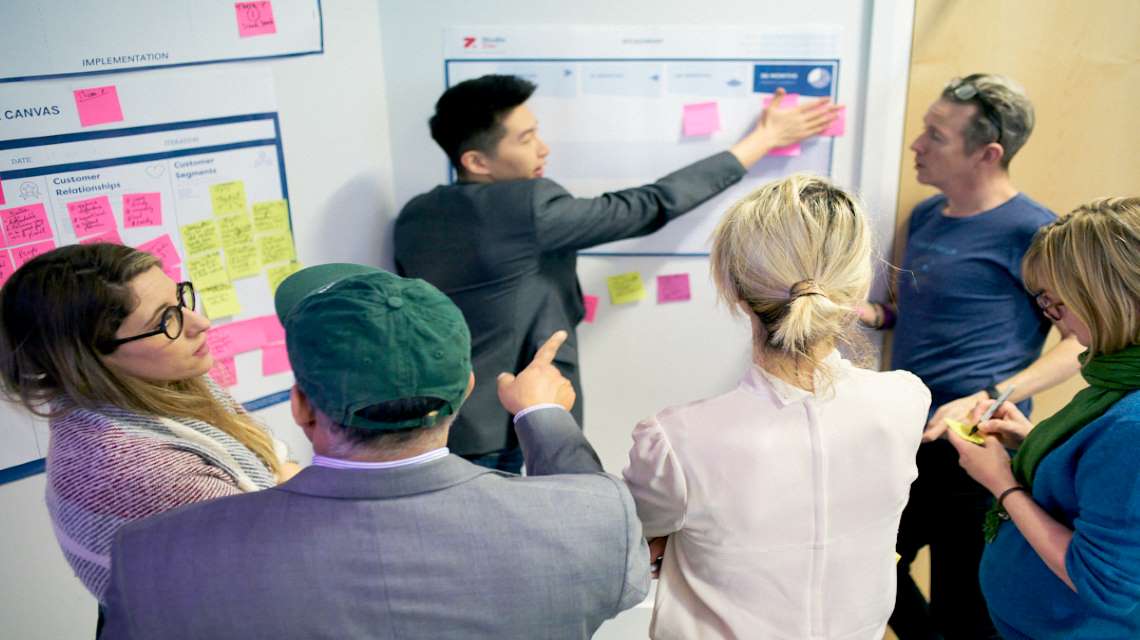 About this course
Technological advancements, climate change and the Covid-19 pandemic have accelerated the pace of change and created a complex environment for businesses. Organisations are now looking to "do more innovation with less", relying on internal talent to launch new products and new business models. This interactive and practical journey will enable you to drive growth and resilient transformation within your organisation.
Learning outcomes
PART 1: INTRODUCTION TO INTERNAL INNOVATION Why the current business environment calls for a different approach to innovation? Learn why business leaders are increasingly looking at internal talent to deliver innovation.
PART 2: INTRODUCTION TO INTRAPRENEURSHIP What is intrapreneurship, and why does it matter? Learn how applying an entrepreneurial approach adapted to the way established organisations work will help you be more effective at Internal Innovation.
PART 3: SUCCEDING AT INTRAPRENEURSHIP Is there an approach to be successful and what are the key principles behind it? Learn about a proprietary IMPACT framework for Intrapreneurship where Leaders and Intrapreneurs successfully collaborate to deliver innovation.
PART 4: DEVELOPING INNOVATION How do you put intrapreneurship into practice to develop new innovative ideas? Apply Lean Startup, Design Thinking and Agile to develop your idea through customer and market discovery, stakeholder engagement and lean experimentation.
PART 5: INFLUENCING STAKEHOLDERS How do you get an approval for your idea, and pitch this effectively to leaders and peers? Make a case for your innovative idea, and learn how to engage, influence, and convince senior leaders as well as peers to back you.