Introduction to British Diplomacy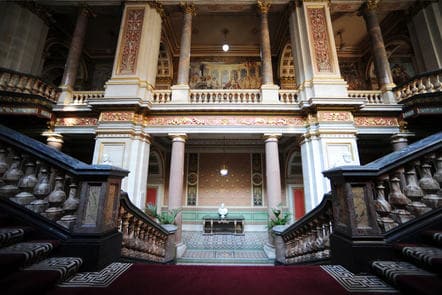 About this course
Designed and developed by the Diplomatic Academy of the UK Foreign & Commonwealth Office (FCO), you'll explore the inner workings of the FCO and learn how the UK diplomatic system works at home and abroad. You'll discover how a wide range of government departments work internationally with the FCO and learn about the function of Embassies and High Commissions.As you get an introduction to the legal and historical frameworks of diplomacy, you'll develop your understanding of the UK's work abroad. Free to register. Fee to certificate.You'll also learn more about the FCO's staff support processes and development opportunities. Free to register. Fee to certificate.
Learning outcomes
Identify the main characteristics of the UK's diplomatic network, including the role of Directorates and the importance of cross-Whitehall coordination.
Assess the varied role of Embassies, High Commissions and other Posts in promoting UK interests abroad including consular and political work.
Explore the legal and historical framework of diplomacy and what diplomats actually do.
Discuss how the FCO supports its employees and encourages diversity including through the important role of staff associations.