International Affairs MA / PG Dip / PG Cert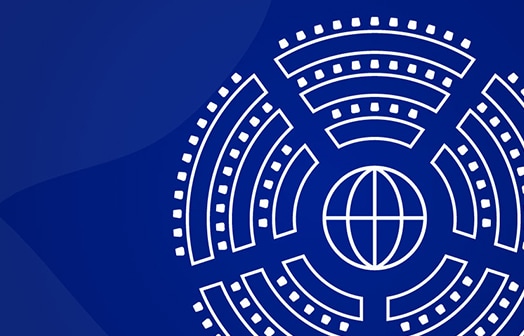 The 100% online master's in International Affairs from King's College London engages with the world's international security issues with the goal of educating the next generation of leaders in the industry. 
 
The course is delivered by the Defence Studies Department at King's and draws its content from the School of Security Studies, the largest academic community of its kind in the world. The programme makes use of a teaching team's deep connections to security organisations worldwide to provide the highest tier of research and experience-led learning outcomes. 
 
With specialisms in Cyber Security, Espionage & Surveillance Studies and Strategic Studies, you'll gain an advanced and comprehensive understanding of the complex world of contemporary international relations and politics with modules assessing historical conflict, deterrence, and cyber security, women, peace and security, and international politics. 
 
If security is of concern to you, this course will equip you with the knowledge and skills you need to succeed. With a ground-breaking, flexible curriculum, King's equips you with the knowledge and skills you need to tackle the world's most pressing challenges and threats to both individual states and the international community, to set you up for a successful career in the industry. 

Fees and Funding
Your fees will be charged per module as you progress through the course. From now until September 2022, you will be charged £1,435 per module. 
 
The number of modules you take will be determined by your chosen award as outlined below: 
PG Cert: 4 modules (£5,740) 
PG Dip: 8 modules (£11,480) 
MA: 12 modules (£17,220)
Tuition fees may be subject to an annual increase (capped at 5%) each academic year in line with King's College London's terms and conditions. Each increase comes into effect in September of each year.
Find out more about bursaries, scholarships, grants, tuition fees, living expenses, student loans, and other financial help available at King's.
Timelines
There are six intake dates to choose from each year, with studies commencing in January, March, May, June, September and October. Please see below for the duration of time that the course takes to complete: 
PG Cert: minimum 8 months, maximum 3 years  
PG Dip: minimum 16 months, maximum 4 years  
MA: minimum 2 years, maximum 6 years 
Entry Requirements
Standard: A minimum 2:1 undergraduate degree with a final mark of at least 60% or above. If you have a lower degree classification, or a degree in an unrelated subject, your application may be considered if you can demonstrate significant relevant work experience, or offer a related graduate qualification (such as a master's or PG Dip).
Non standard
2:1 honours undergraduate degree in any subject.
Candidates who achieve 2:2 honours but have relevant professional or voluntary experience may be considered. A CV and reference will be required at the point of application.
Candidates without a degree but presenting with demonstrable significant work experience in a related area may also be considered. A CV, reference and 500 word written statement addressing the question "What are the key global security issues facing the world today? How might they be studied in a rigorous fashion?" will be required at the point of application.