Migrants and Refugees in Education: A toolkit for teachers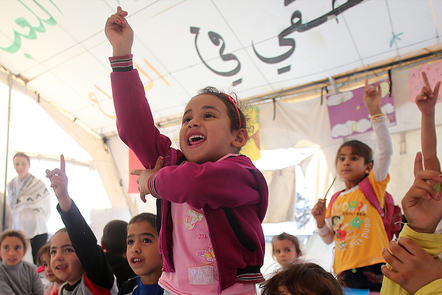 About this course
You'll hear from experienced teachers, talking about the challenges of refugee education, what they learnt and strategies they have used when teaching migrant learners - both in countries affected by conflict and in host countries.Whether you are a language teacher, a teacher of another subject or a volunteer working in migrant and refugee education, you'll find ideas and strategies that you can use to better understand your learners. The course will help you to build inclusive classrooms and develop your learners' confidence, taking into account the languages they know and their cultures. Free to register. Fee to certificate.
Learning outcomes
Describe the causes, patterns and impact of migration on teaching and learning.
Develop a profile of your learners and consider strategies to engage and include them.
Apply a set of practical tools and techniques in the classroom environment to better cope with the impact of trauma on teachers and learners.