MSc Energy Policy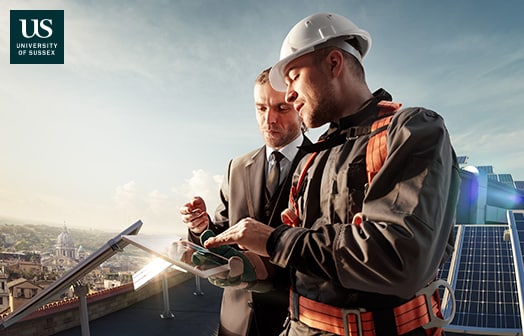 About this course
Study an innovative MSc in Energy Policy (online) with the University of Sussex. This Masters gives you the skills to steer the shift towards sustainable energy in the public, private and third sectors. You'll be taught by world-leading academics who are developing interdisciplinary thinking to solve today's global challenges.
Learning outcomes
You will know the concepts, theories, challenges and debates within energy and climate policy and the importance of innovation within policy.
You will be able to compare and combine different theoretical frameworks, empirical evidence and analytical approaches.
Develop skills in various social science research methods and be able to apply them to contemporary energy policy problems.
Understand global energy policy issues and the economic, political, technological, environmental and social challenges faced by different regions.
Be able to pursue careers in a wide range of institutional settings including business, government, academia, consultancy and NGOs.