MSc Engineering Management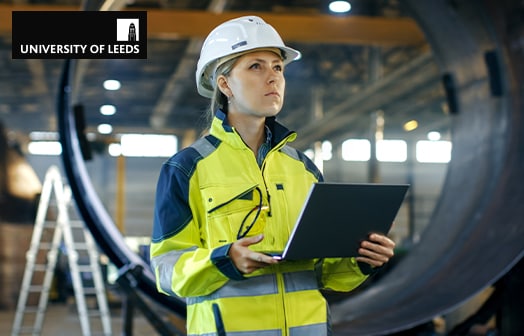 About this course
Over the course of the University of Leeds online Engineering Management Masters, you will develop comprehensive business and management knowledge within the engineering sector. Offering much more than a generic MBA, the course has been designed by engineers, for engineers, to meet the demands of the sector.
Learning outcomes
This course will provide you with a deep understanding of emerging trends in the engineering landscape to ensure you can effectively lead a team of engineers through both change and disruption.
You will learn how to integrate your engineering knowledge with management skills, using the latest structured approaches for product innovation and evaluation in an engineering context.
You will develop competence in strategic planning for enterprise and major engineering projects, including skills in quantitative resource management, Six Sigma, DMAIC and continuous improvement processes.
By the end of the course, you will be equipped with the confidence to make high-level strategic decisions to respond to business needs, environmental regulation, health & safety and corporate social responsibility legislation or requirements.