Psychology and Neuroscience of Mental Health MSc / PG Dip / PG Cert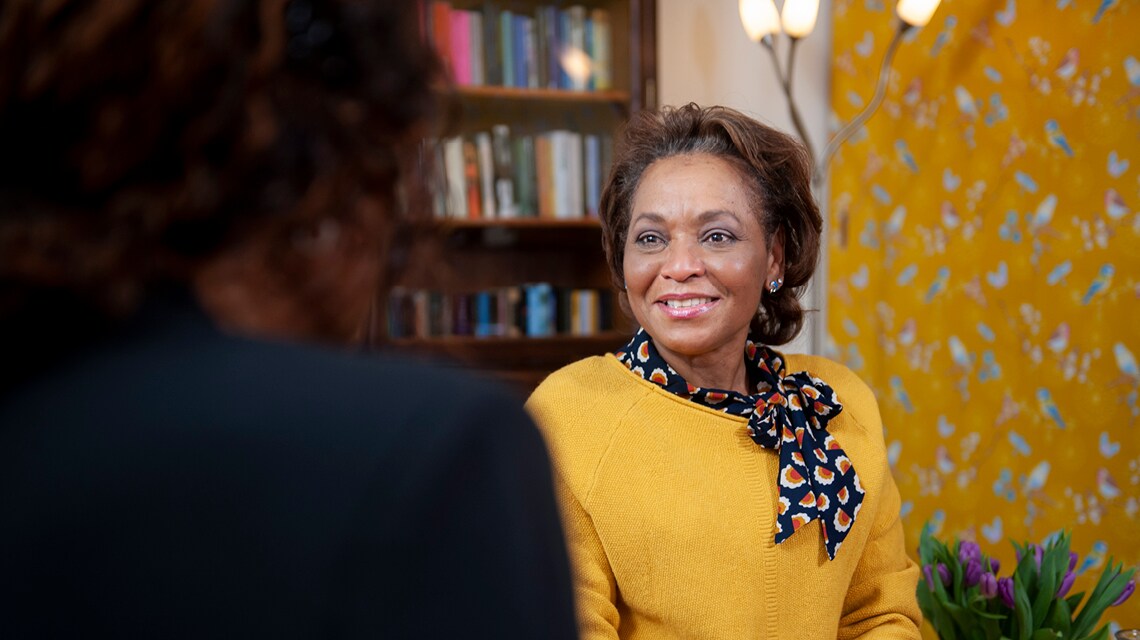 The 100% online master's in Psychology and Neuroscience of Mental Health from King's College London provides a comprehensive and integrated exploration of our current understanding of the psychological and neuroscientific basis of mental health. The course is ideal for those with a personal interest in the area, and who wish to enhance their knowledge and skills base.
Studying in the Institute of Psychiatry, Psychology & Neuroscience (IoPPN), you'll be learning in one of the leading providers of neuroscience education in the UK, and Europe's largest centre for research and postgraduate education in psychiatry, psychology, and basic and clinical neuroscience. The faculty is based on the same site as the world-famous Maudsley Hospital and our research centers are at the international forefront of this field, world renowned for the high quality of our research. 
A globally unique curriculum, you will investigate the biological, psychological, and socio-environmental factors important in the development and maintenance of positive mental health, what prevents mental health problems, and should they occur, how best to treat them. Explore life-changing developments in the field, covering topics such as addictions, psychosis, neurodevelopmental disorders, and mental health in the community. 

Fees and Funding
Your fees will be charged per module as you progress through the course. From now until September 2022, you will be charged £1,538 per module.
The number of modules you take will be determined by your chosen award as outlined below:
PG Cert: 4 modules (£6,152)
PG Dip: 8 modules (£12,304)
MSc: 12 modules (£18,456)
Tuition fees may be subject to an annual increase (capped at 5%) each academic year in line with King's College London's terms and conditions. Each increase comes into effect in September of each year.
Find out more about bursaries, scholarships, grants, tuition fees, living expenses, student loans, and other financial help available at King's.

Timelines
There are six intake dates to choose from each year, with studies commencing in January, March, May, June, September and October. Please see below for the duration of time that the course takes to complete:
PG Cert: Minimum 8 months, maximum 3 years.
PG Dip: Minimum 16 months, maximum 4 years.
MSc: Minimum 2 years, maximum 6 years. 
Entry Requirements
Standard: An undergraduate degree with 2:1 honours (or above) is normally required. Applicants with a 2:2 (or overseas equivalent) will be asked to support their application with a personal statement and an academic reference.

Non-standard:
Professional qualifications in an applied area including nursing or other non-medical health profession, counselling, psychotherapy or education may be considered.
Applicants must have a pass (grades A*-C) in GCSE Mathematics or equivalent.
Applicants presenting with demonstrable significant work experience in a related area may be considered. Evidence of higher learning, a reference and a personal statement will be required at the point of application.
Such applicants may initially be enrolled onto the postgraduate certificate in Psychology & Neuroscience of Mental Health (60 credits encompassing 1,2,3,4). Subsequent progression onto the postgraduate diploma or master's will be dependent upon completion of the postgraduate certificate with a pass average across the four foundation modules.