Short Film in Language Teaching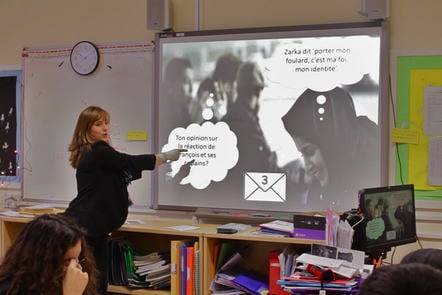 About this course
Learners of a new language face exciting challenges in developing their abilities to speak, listen, read and write, and in learning about other cultures. Through short film, teachers can bring new worlds into the classroom and bring language-learning alive.Research has shown that short film has much to offer language teachers in helping learners develop their knowledge of language and cultural awareness. This online course will share ways of teaching languages through the medium of short film, that will inspire and motivate both teacher and learner, and improve attainment significantly. Free to register. Fee to certificate.
Learning outcomes
Discuss the principles behind working with short film in language teaching.
Ability to design effective teaching strategies for working with film in language teaching.
Develop an understanding of what the language of film, especially short film, offers in support of language teaching.
Explore the use of creative film technologies to support effective language teaching.