Sustainability and Green Logistics: An Introduction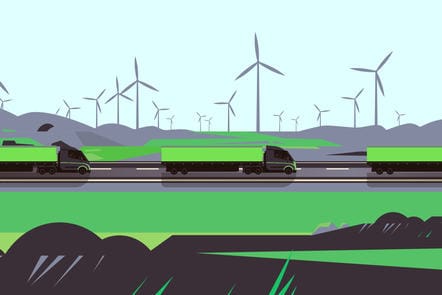 About this course
On this course, you will be introduced to the main principles of sustainable development in business and green logistics. You will examine the environmental, financial, and social impacts of logistics and procurement operations at a local and global scale, and learn why these need to be minimised.You will have the opportunity to explore the key policies and laws regulating supply chain functions that aim to protect the environment. You will also be introduced to the methods that assess the environmental performance of supply chains, in order to improve current practices and monitor progress. Free to register. Fee to certificate.
Learning outcomes
Explore the concept of sustainability and critically analyse the fundamentals of sustainable development.
Develop an in-depth understanding of the triple-bottom concept of sustainability and evaluate the application of the environmental protection, economic growth and social justice principles on business operations.
Demonstrate an increased awareness of the impacts of logistics on the environment and evaluate the effects of globalised supply chain processes on diverse societies, economies and ecosystems.
Evaluate the role of international and domestic environmental legislation in the promotion of sustainable logistics practices and understand the importance of legal compliance for businesses.
Comprehend the key attributes of the green logistics and sustainable supply chain concepts.
Develop an informed understanding and critical appreciation of the concept of corporate social responsibility in terms of ethical sourcing of materials and suppliers.
Illustrate how businesses can add value to their supply chains by developing ethical material sourcing standards and responsible supplier selection criteria as part of their supplier code of conduct.
Critically assess the environmental performance of supply chain processes through the application of international standards (eg ISO 14001) and metrics (eg the GreenScor model).