What Makes an Effective Presentation?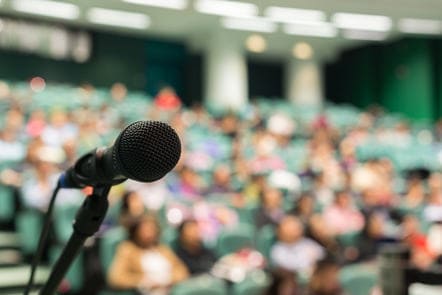 About this course
Presentations can be a powerful tool for sharing ideas and sparking conversation, but what makes a good presentation great?On this course, you will have the opportunity to discuss the features of an effective presentation and investigate how to design and develop your own presentation.You will explore effective presentation techniques to help you evaluate and improve your presentation skills. You will also have the opportunity to deliver a mini presentation and receive feedback from your peers. Free to register. Fee to certificate.
Learning outcomes
Discuss the features of a great presentation.
Explore the understanding of how to design and develop presentations.
Develop techniques to improve your presentation skills. 
Evaluate a variety of techniques and strategies for presentations.
Perform a mini-presentation.
Assess the presentations of your peers.